Shenit.com recently began the international shipment of its Sony VAIO P knock off, the Pocket Sony Style L80 Mini Laptop". The laptop sports a design reminiscent of the Sony VAIO P, but at only a fraction of the cost.
Many Sony VAIO P knock offs have appeared, though most were only available in Asia. The Pocket Sony Style L80 Mini Laptop contains features very similar to the VAIO P.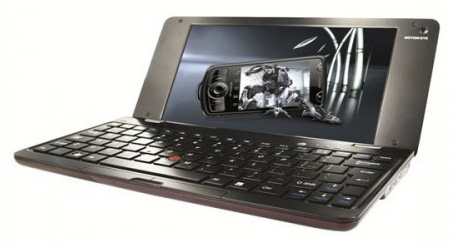 Pocket Sony Style L80 Mini Laptop Specs:
8.9-inch display
Intel GMS945 Graphics
1.66 GHz Intel Atom N450 processor
1GB of RAM
16GB of storage (likely SSD)
802.11b/g WiFi
2 USB ports
SD card slot
1.3-megapixel camera
The Sony VAIO P offers a few more color options than the "Sony Style" laptop's black and white color schemes. Also, the Sony VAIO P comes with 2GB of RAM as well as 128GB HDD.
With phrases like "super wide keyboard design", "good quality", and "you can carry it to go outside.3", you would be wise to approach this gadget with a bit of skepticism. But at only $299, it may be worth a gamble to some; especially when  compared to the $900 Sony VAIO P.
Via Liliputing, Shenit
Advertisement