Sony is making a big push for Back to School laptops and notebooks with deals and discounts across a wide range of the Sony VAIO notebook series and even including a free Adobe Bundle, a collection of Adobe creativity software, with select notebooks. These deals are valid while supplies last through August 21, 2010.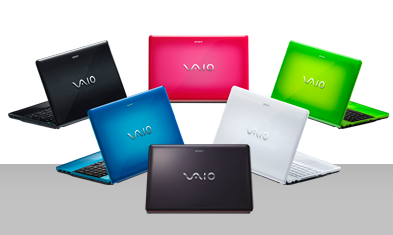 The Sony Back to School discounts are valid on the following series of notebooks and include instant discounts, performance upgrades, a free Adobe Bundle and Free Engraving.
13.1″ VAIO Z Series Notebooks – up to $500 off
13.3″ VAIO Y Series Notebooks – up to $325 off
16.4″ VAIO F Series Notebooks – up to $430 off
14″ VAIO EA Series Notebooks – up to $300 off
15.5″ VAIO EB Series Notebooks – up to $300 off
17.3″ VAIO EC Series Notebooks – up to $300 off
If you're not sure which Sony notebook would be a good fit for you, try out the My Passion, My VAIO tool on the Sony website which lets you tell Sony what you're passionate about and they will recommend the notebook that's right for you.
View all Sony Back to School Notebook Discounts and Options.
The free Adobe Bundle is valued at $448 and available when you purchase a select VAIO EA, EB, EC, F, Y or Z Series notebook from Sony Style. This bundle includes Adobe Photoshop Elements 8.0 for photo editing, Adobe Premier Elements 8.0 for video editing and Adobe Acrobat Standard 9.0 for creating PDF files.
If you've been looking for a new notebook for back to school, these discounts are worth checking out but take note, the deal ends on August 21 or when a limited supply of notebooks runs out.
Advertisement