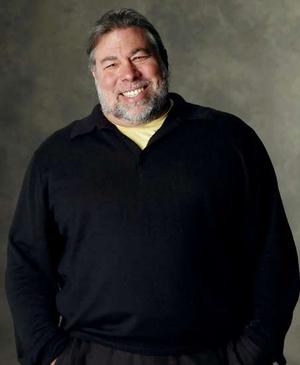 Apple's co-founder, Steve Wozniak, recommended that iPhone 4 users carry a second Verizon phone as a back-up. This statement came prior to Apple's press conference today, which provided a possible solution for the antenna issue.
Steve Wozniak, who is currently no longer a part of Apple, started the company with current CEO, Steve Jobs. Though not really involved with Apple's business affairs, Wozniak has made appearances at Apple Retailers, waiting in line for the newest Apple device. The iPhone 4 launch was no different. Though he could probably obtain the latest Apple device by other means, Wozniak waits in line for the experience and the fact that, "tradition is tradition".
Wozniak tested the iPhone 4 antenna issue himself, noticing the same symptoms that many other users reported.
"The first time I tried I was able to duplicate the problem. My wife was driving me to the airport and as soon as I got a short distance from my home, and no longer on wifi, I tried it by accessing a web page (using Safari on my iPhone 4) and observing the progress bar."

"As the bar started to proceed I lightly ('lightly') touched a couple of fingers to the trouble area and the progress bar froze. When I lifted my fingers the progress bar continued it's rapid progress. Putting my finger[s] back down halted the progress bar again. Lifting my fingers another time allowed the web page to finish loading."
Steve Wozniak offers a few suggestions on how to deal with this issue. He recommends that, "if you can afford it,  carry a second Verizon phone for backup." The other option is to carry a Verizon MiFi, using Skype for iPhone to make calls. His ideal solution is to buy a Verizon Palm Pre, which has the MiFi functionality built-in.
Of course, at the Apple press conference earlier today, Apple announced the solution to the antenna issue. They are providing a free case or a full refund to all iPhone 4 customers. However, if you want to bask in iPhone 4's case-less beauty, follow Steve Wozniak's advice. Get a Verizon backup phone.
Find the full interview with Steve Wozniak, here.
Via MobileCrunch
Advertisement