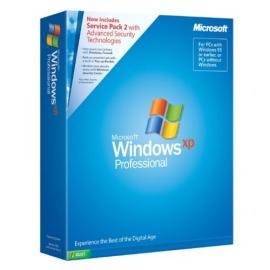 Microsoft has extended Windows XP downgrade rights throughout the life cycle of Windows 7. This announcement came as a result of the concerns of many businesses who still use Windows XP.
Originally, Microsoft claimed that the option to downgrade from Windows 7 Ultimate or Windows 7 Professional would cease to be offered 18 months after the release of Windows 7, or with the shipping of Windows 7 SP1.
However, nearly 74% of businesses are still using Windows XP. Because of this Microsoft stated the following in a blog post:
"While the majority of customers are actively transitioning to Windows 7, and PC manufacturers are focused on delivering PCs and devices with Windows 7 preinstalled, our business customers have told us that removing end-user downgrade rights to Windows XP Professional could be confusing, given the rights change would be made for new PCs preinstalled with Windows 7, and managing a hybrid environment with PCs that have different end-user rights based on date of purchase would be challenging to track."
Microsoft backtracked, giving businesses the option to downgrade at any point during Windows 7's life cycle. For Windows 7 Ultimate, that means up until the year 2020, meaning that potentially, businesses could still buy new computers running Windows XP in 2020.
"To support our customers' 'unprecedented move' to migrate their PC environment to Windows 7, we have decided to extend downgrade rights to Windows XP Professional beyond the previously planned end date at Windows 7 SP1," Microsoft said. "This will help maintain consistency for downgrade rights throughout the Windows 7 life cycle…Going forward, businesses can continue to purchase new PCs and utilize end-user downgrade rights to Windows XP or Windows Vista until they are ready to use Windows 7."
Business owners can now breathe a sigh of relief, as they will no longer be forced to transition their entire business to Windows 7.
Via CNET
Advertisement