Amazon's new graphite Kindle DX e-reader is now shipping. Unlike past Kindle models on launch day, the graphite Kindle DX has not yet sold out.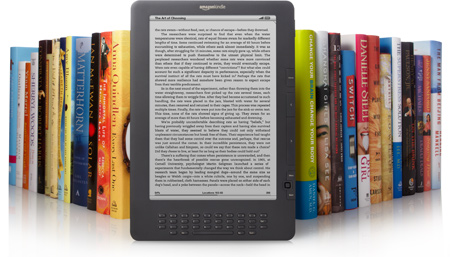 The new 9.7-inch graphite Kindle DX includes more than just a sleek new color scheme. It also features Amazon's new Pearl display, which the company claims provides 50% improved contrast. Supposedly, the text appears to "pop from the page", while consuming even less power than any other e-reader display. E Ink has five Pearl display models ranging from screen sizes 5-inches to 9.7 inches, capable of showing 16 levels of gray.
Additional features of the graphite Kindle DX include:
Books downloaded in under a minute
Free 3G wireless access
Storage for up to 3,500 books
1 week of battery life on a single charge with wireless on, 2 weeks with wireless turned off
Buy books once, read them anywhere – Read your Kindle books on your PC, iPhone, Mac, iPad, Android phone, or BlackBerry
Global Coverage
Twitter and Facebook integration
Text-to-Speech
Auto-rotating screen
Over 620,000 books available for purchase
Over 1.8 million free books
Order your graphite Kindle DX today for $379. If that seems a little to pricey for you, check out the comparison chart below. Maybe the original Kindle which is available for $189, would be sufficient.
Advertisement