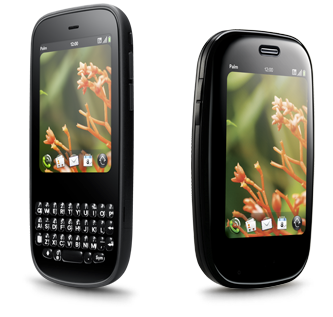 Back in April, HP announced plans to purchase Palm for $1.2 billion. Based on a press release by HP, that deal has been finalized today, making Palm now officially a division of HP.
Palm, who has produced smartphones, PDAs, and other technology for many years, had been struggling for a while. Some of Palm's top employees left as they continued to lose more and more market share. There was also a decrease in webOS developers, due to more popular app platforms such as iOS 4 and Android, forcing them to price all the webOS apps at 50% off. HP saw this as an opportunity and offered Palm $1.2 billion dollars for the company, which they accepted. With this purchase, HP gains Palm's webOS platform. Many have speculated that this webOS platform will be integrated into HP's printers, an HP Tablet, or even an HP smartphone.
The press release from HP lends more power to this speculation thanks to the following statement made by Todd Bradley, Executive Vice President of Personal Systems Groups at HP,
With webOS, HP will deliver its customers a unique and compelling experience across smartphones and other mobility products. This allows us the opportunity to fully engage in growing our smartphone family offering and the footprint of webOS."
Former Palm Chairman and CEO, John Rubinstein, remains hopeful, claiming:
"With HP's full backing and global strengths, I'm confident that webOS will be able to reach its full potential. This agreement will accelerate the development of this incredible platform with new resources, scale and support from a world-respected brand."
Though not fully in charge anymore, Palm will be responsible for the continued development of the webOS platform and WebOS-based platforms.
Via HP
Advertisement