Users are having more issues with the iPhone 4 than just yellow discoloration and signal instability. Now added to the list is a problem with the iPhone 4's rear-facing camera.
Apple introduced the iPhone 4 at WWDC, with one of the highlighted features being the improved 5-megapixel rear-facing camera with HD 720P video capture. Reports are now coming in from multiple iPhone 4 users, on Apple's Discussion Forum, that the rear-facing camera has completely ceased to function. When the camera app, or any other app that utilizes the rear-facing camera, is opened, the shutter graphic remains closed.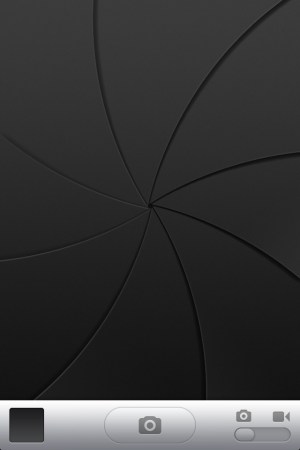 Early attempts to remedy the problem have failed. One iPhone 4 user on the Apple Discussion forum, who has experienced this issue, stated:
"Erased/Restored the phone. Didn't fix it. I even restored it to blank, and didn't use a backup. That didn't work either."
Calling Apple tech support doesn't seem to help much either, as another user discovered:
"I just got off the phone with Apple… they have no idea what is up with it. I restored my phone without the back up and that did not do anything. They said that they were going to look into the problem and call me back tomorrow"
Apple is no stranger to hardware issues following a product release; case in point, the iMac 27-inch models. However, with the iPhone 4 has seen quite a few issues already. From trivial issues that will fix themselves, to signal issues based on how you hold the iPhone, it seems as though Apple should have taken the new iPhone to a few more pubs for testing before officially releasing it.
Had similar issues with your new iPhone 4's camera? Post a response below, detailing the problem and a solution if you found one.
Via MobileCrunch
Advertisement