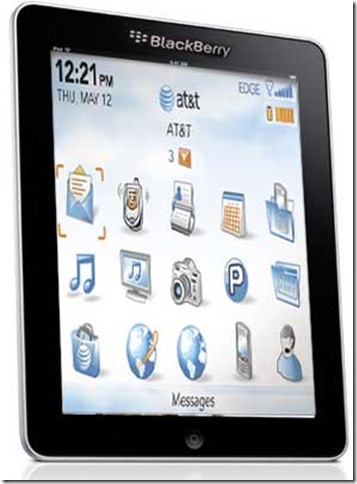 The Blackberry, by RIM is a very popular device. When it comes to worldwide market share, they are only beat by Nokia, beating out the incredibly popular iPhone. That said, Apple is gaining ground and Forbes predicted earlier this year that they would overtake RIM some time in 2011.
To stave off this onslaught, RIM is rumored to be testing a new phone that will have both a slide out keyboard and a touch screen. The phone will have the new Blackberry operating system that is said to function similarly to the iPhone's iOS 4 with swiping to change screens of apps and pinching to zoom. It will also have a search function similar to iOS 4.
To compete with Apple, Blackberry is also considering a RIM tablet device.
"That device, which is in an early stage of development, will connect to cellular networks via a BlackBerry phone, these people say. It could come out as soon as the end of the year, these people say." (Wall Street Journal)
The same report said that RIM only has 7,000 apps in its app store. To seriously compete with Apple, they will have to work on that. Because as the adage goes: It's all about the apps!"
Advertisement