According to InfoWorld, HP is planning on purchasing HyperSpace, a light-weight operating system, for roughly $12 million from Phoenix Technologies. This move, following HP's recent purchase of Palm and its WebOS software, shows that HP plans on implementing more non-Windows environments for its PC and Mobile platforms.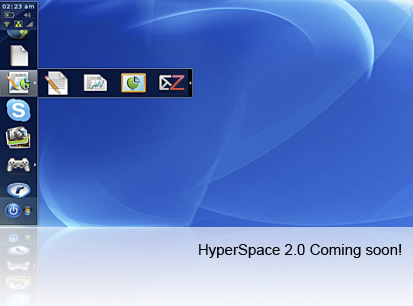 HyperSpace allows for the use of applications within 10 seconds of powering on a PC. This is useful if you need to quickly access a web browser or select applications, including Skype. See a demonstration below on a Lenovo S10 Notebook:
Following HP's acquisition of HyperSpace, we will likely see many, if not all, of HP computers containing this Linux-based quick-boot operating system. Also, with the acquisition of Palm, WebOS will likely play a part in many HP mobile devices and most likely HP's line of touchscreen printers.
Via Liliputing, HyperSpace
Advertisement