HP and Palm announced an agreement for the number one PC maker to buy the struggling smart phone company for $5.70 per share, making the total deal worth $1.2 Billlion, pending approval by investors and regulators. Assuming there are no hurdles from either group it will be finalized during HP's third fiscal quarter. That pushes HP branded hardware running WebOS into the second half of the year at the earliest and most likely next year.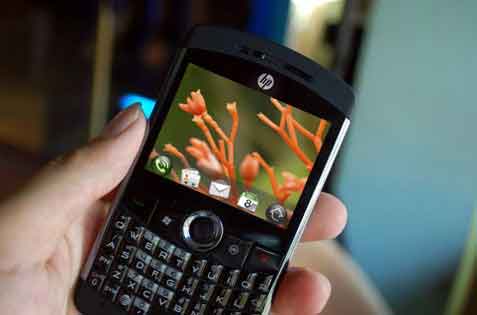 The announcement was made this afternoon during a surprise webcast that was publicized and hosted with almost no advanced warning. There has been a lot of speculation in recent weeks about who would finally step in and rescue Palm's sinking ship. Many rumors focused on HTC, Lenovo, and Dell as potential buyers. Numerous media outlets and tech blogs also predicted Cisco, Google, RIM, Intel, Motorola or Microsoft would be the buyer. But HP surprised them all.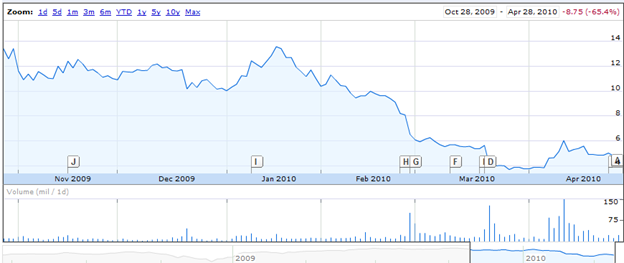 Palm has fallen on hard times. Sales of the Palm Pre and other smartphone models have not lived up to expectations and its stock price plummeeted for many reasons. Most people agree that it is primarily due to the failure of their WebOS based products to garner any excitement from consumers despite a lot of fanfare from the tech press. During the first weekend after its release, the Palm Pre sold less than a third of the number of iPhones sold when Apple introduced its first phone. Some think this was due to poor marketing. This was all but admitted when Palm fired the team that came up with the creepy commercials that did little to actually show off the interesting features of the new Palm OS. I remember marveling that the device could multitask while my iPhone could not. Poor sales have left Palm floundering for a buyer and HP rode in on its white horse.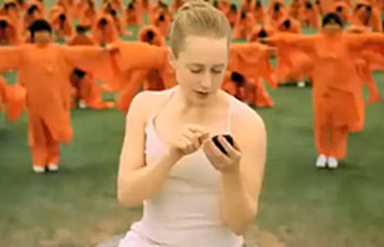 In the acquisition announcement, HP stated that the smartphone industry is strong with growth potential. HP has had a limited sway in the sector despite being an early player, along with Palm, in PDAs. HP did not make a significant shift to smartphones. Recent HP iPAQ phones have not been picked up by wireless carriers. But with the acquisition of Palm, HP executive believe the company can play a significant role in the smartphone market.
In acquiring Palm, HP dramatically accelerates the assets needed to deliver compelling connected mobile experiences. Palm's world-class technology, coupled with HP's scale and financial strength, will accelerate our strategy within the connected mobile device market. (Todd Bradley, Executive Vice Present, Personal Systems Group, HP)
The two things that HP seems to value, based on the announcement today, is the WebOS and the team of engineers who created it. When asked about the team, they said they will continue to function as a division of HP with Palm's Jon Rubenstein leading it.
HP will support this with international influence and the one very important thing Palm did not have – cash. Words like investment and financial strength were used more than once during the call. HP plans to increase investment in R&D moving forward.
We strongly believe that HP's scale, global reach and financial strength, coupled with the world-class technology from Palm, will be a winning combination for our customers, partners, shareholders and our employees. (Bradly)
During the Q&A it was asked where Palm's OS would fit. Bradly mentioned consumer oriented smart phones like the Pre and Pixi. He also talked about tablets and slates, where HP has already had a strong presence in the past and is looking to reinvigorate with their own forthcoming slate. He said they see WebOS devices reaching not just into consumer markets but education and healthcare as well.
One thing HP would probably rather not have to take on but will is the red ink Palm brings with it.  However, HP's Jim Burns downplayed that when he said the impact of the operating loss of Palm "will be mild."
However, HP is going to "double down on WebOS" said Brian Humphries, HP's Senior VP of Strategy and Corporate Development in an interview with Techcrunch. That is a big gamble on an OS that few were willing to buy. But HP is not just buying a mobile OS. HP gets a lot of technology tied up in hundreds of patents. Also in the interview with Techcrunch, Humphries said that current deals with carriers "are over and that HP will strike new ones…" after things are finalized.
So what makes HP think they can do what the Palm execs couldn't sell WebOS devices? For one thing, HP has partnerships with most of the world's major carriers on the backend supplying the underpinnings of their networks with HP servers. They hope to leverage this clout to bring WebOS devices to the market. They also have a history in the tablet and even netbook segment of the PC market. They have had some success already. Most agree that it was not the software or the hardware that doomed Palm, but the leadership and timing. And being the number one PC manufacturer gives them much more breathing room that the struggling Palm had. They have time to let the Palm geniuses do their magic and to allow HP's marketing partnerships to push the fruits of their labor to market.
One negative, according to many observes, is Jon Rubenstein. He will apparently be at the healm of Palm even under HP. How much authority will he have in a new HP owned Palm? If he was not able to make the decision to bring success before, what will be different now that HP is signing his checks?
One thing is already becoming clear. Palm investors like it. Palm's stock price was down .43 percent today. But that was before the announcement. In after-hours trading post conference call the price has risen by nearly 26 percent. The Palm-HP announcement did not come till after the market was closed. HP's price has dropped less than a percentage point in the same time frame.
While this might be a negative for competitors in the phone, tablet, and netbook sectors, it means more competition which is always a good thing for the consumer. My first two PDAs were a Palm Pilot and an HP Jornada PocketPC. So today's news has me a little nostalgic. I am sure HP hopes to get some of that early magic back as well.
Advertisement