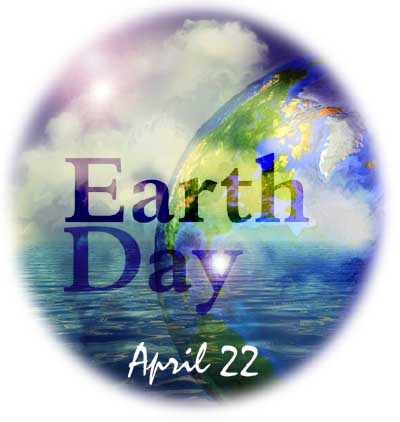 Happy Earth Day everyone!  Its the 40th anniversary of Earth Day.
UPDATE: Check out our Earth Day: Green Notebooks, Gadgets and Tips for Going Green
What is Earth Day?
Earth Day is a day designed to inspire awareness and appreciation for the Earth's environment. It was founded by U.S. Senator Gaylord Nelson as an environmental teach-in held on April 22, 1970. Earth Day is celebrated in spring in the Northern Hemisphere and autumn in theSouthern Hemisphere. Earth Day Network, a group that wishes to become the coordinator of Earth Day globally, asserts that Earth Day is now observed on April 22 on virtually every country on Earth. World Environment Day, celebrated on June 5 in a different nation every year, is the principal United Nations environmental observance. Many communities also celebrate Earth Week, an entire week of environment-related activities.
So, what is the technology sector doing for Earth Day?  Well, the folks over at PC Magazine have an article showing all of the "earth and environmental friendly" desktops and laptops currently available.
On their list, some of our favorites.  In desktops, the Apple iMac and the Mac Mini. In laptops, the Acer Aspire 3935, the Lenovo Thinkpad x301 and x200 tablet.  And, for portable hard drives, the Western Digital My Book Studio II.  All of these products, plus others, are considered by PC Magazine to be good for our environment.
How about you? Is your PC or laptop considered eco-friendly?  If its not, why?  Is it energy efficient? Are its parts recyclable?  Any Energy Star ratings or other tech certs to make it a green product?  While "going green" may be a fad just for Earth Day for some, for the rest of us, we want to make sure the Earth is around for the next generation of geeks.  So, think green today!
Advertisement