Asus is harkening back to the days of the Commodore computers with their Eee Keyboard, which is a computer in a keyboard. We covered it briefly over at out sister site Gottabemobile.com earlier.  But now, the folks over at Netbook News have gotten a chance to open it up on camera. And now, you can watch it too.

Compare the new Asus Eee PC to the old Commodore Vic 20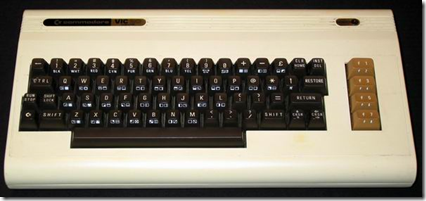 The diminutive PC is available for preorder at Amazon for $549 for one with 16 GB of storage and $599 for 32 GB. You will be able to connect it to a TV or Monitor with either a VGA or HDMI cable. But, it also has the capability to use ultra wideband which is wireless technology that allows you to stream video to a display with a special receiver. The most unique feature besides its size is the mini multi-touch 5-inch display with a resolution of 800×480 to the right of the keys.
Those who have used the PC say the keyboard is pretty good. The SSD storage makes the price very good for what you get. Unfortunately ,it only comes with 1 GB of RAM and Windows XP. If you throw in Gigabit LAN, 3 USB ports, and 802.11 b/g/n Wi-Fi and you have a nice little keyboard ready for the living room or cramped spaces like a dorm room.
Advertisement