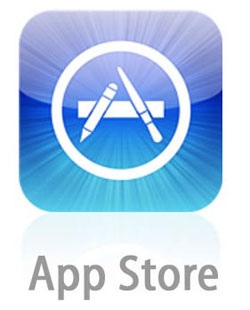 Ever had the problem of what to give someone as a gift?  I know I have that problem.  I am never sure what to get.  Well, what if the person you want to give a gift to is a Apple person?  And what if they have an iPhone, an iPad (soon), or an iPod Touch?And, what if you could give an application as a gift?
On Monday, Apple launched the "Gift this App" in the Apple App Store. While you are shopping in the App Store on iTunes, users can click a drop-down menu next to "Buy App" that will give an option to "Gift This App." By choosing this option, users are taken to the "Give a Gift" page, which allows users to type in the recipient's name and e-mail address. It also gives the opportunity to add a personal message. Gifts can be printed, delivered snail mail, or emailed to the gift receiver. Gifts can only be redeemed in the store country from which the gift originated.
It was nice of Apple to "sneak" this into the new Terms and Conditions of the iTunes Store, just in time for the iPad launch on April 3rd.
Advertisement