Many companies are concerned with copyrights, but one Chinese gadget maker is selling a fake Macbook Air and a gigantic iPhone tablet without a second thought.
Teso, a gadget design outfit in southern China, is reportedly selling a knockoff Macbook Air that has the same outward appearance, right down to an Apple logo, but its insides can't compare with the real thing. The price for this fake Macbook Air is $280 (3,000 yuan) on china which is far less than a genuine Apple Macbook Air and represents the fact that the device runs Windows XP and is powered by an Intel processor. According to a company official, Teso sells more than 5,000 knockoff's every month in China, but cannot bring the devices to the U.S. due to copyright issues.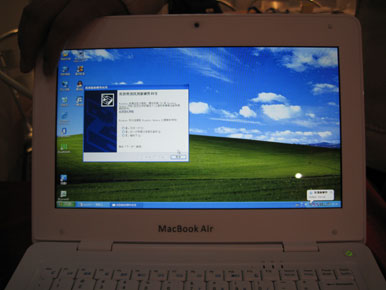 Teso is currently working on an iPad like model that it hopes to begin selling in the next month or two. The expected price for this iPad knockoff is below 3,000 yuan ($440 US). In order to avoid a complete copyright violation, Teso has transformed its iPad wannabe into a giant iPhone.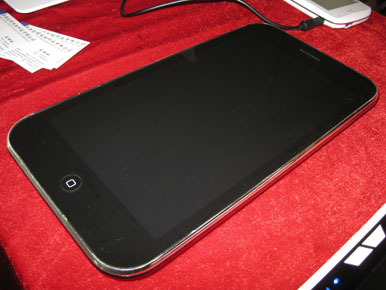 Advertisement