Averatec announced a new netbook yesterday, the Averatec N1200 which is less than an inch think and weighs 2.2 pounds which Averatec is touting as the thinnest and lightest 10.1″ netbook available. Not content to simply offer a thin and light netbook, Averatec upped the offering by putting a starting price of just $329 on the device! And that includes the new Atom N450 processor.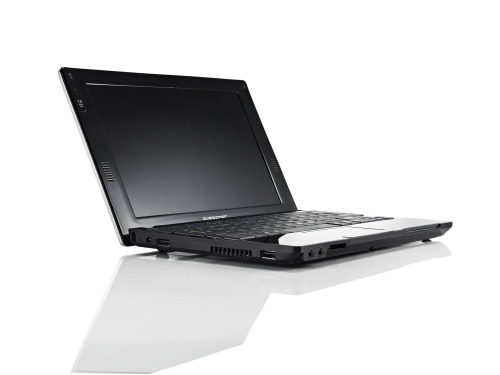 The netbook is light and thin thanks to the magnesium-alloy case, super slim LED backlit display and a small (in physical size) hard drive. The entry level model comes with a 3 hour battery and the top of the line $379 netbook comes with a 6 cell battery that offers 6 hours of battery life.
The Averatec N1200 isn't just thin and light and affordable, the brushed steel looking lid makes it look good too. The 1200 series will be available later this month at Best Buy, TigerDirect.com and Office Max.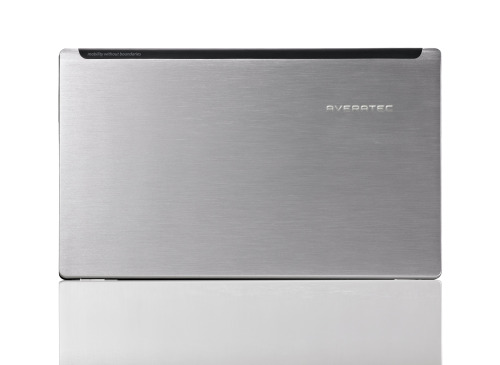 Averatec N1200 (1231EA1E-1S) Specs: Retail $329
Battery (hrs): Up to 3hrs
Screen Size: 10.1" Wide LED LCD (16:9) (1024 x 600)
Processor: ATOM N450 (1.66GHz)
Chipset: Intel NM10
Memory: 1GB DDR2
Hard Drive: 160GB HDD
Optical: N/A
WLAN: 802.11N
LAN: 10/100 LAN
Bluetooth: None
Video Solution: Intel Integrated
Webcam: 1.3 megapixel
Operating System: Windows XP Home
Audio: High Def. Audio
Weight/Dimensions:2.2lbs/10.7"x6.5"x.9"(without the feet)
MSRP: $329.99
Battery (hrs): Up to 3hrs
Screen Size: 10.1" Wide LED LCD (16:9) (1024 x 600)
Processor: ATOM N450 (1.66GHz)
Chipset: Intel NM10
Memory: 1GB DDR2
Hard Drive: 160GB HDD
Optical: N/A
WLAN: 802.11N
LAN: 10/100 LAN
Bluetooth: None
Video Solution: Intel Integrated
Webcam: 1.3 megapixel
Operating System: Windows XP Home
Audio: High Def. Audio
Weight/Dimensions:2.2lbs/10.7"x6.5"x.9"(without the feet)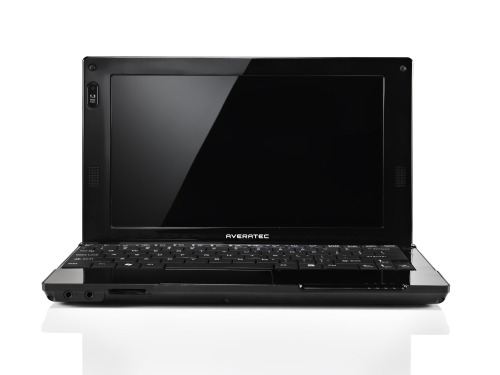 Via JKOnTheRun
Advertisement