According to a new study from PriceGrabber the net effect of netbooks on the market hasn't been a reduction in the number of notebooks sold; but rather a decrease in the average price of a notebook by almost half since 2006 and a whopping 20% from December 2008 to December 2009.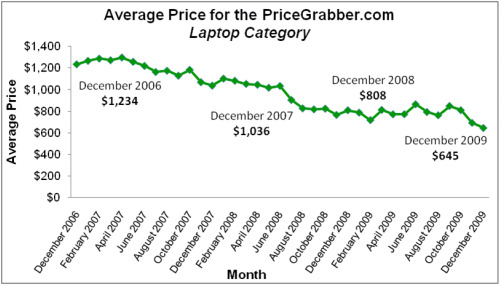 The reason for this shift to lower prices is best explained by the results of the study which show that while 52% of respondents spent over $750 on their last device, only 35% plan to spend over $750 on their next device. In the end this means that most consumers can expect to pay less for their next computer and still receive a quality machine.
Perhaps the most interesting part of the study was that the study confirmed anecdotal evidence I have seen over the last year; more individuals over 45 are purchasing netbooks with 55% of netbook owner's falling in this age group.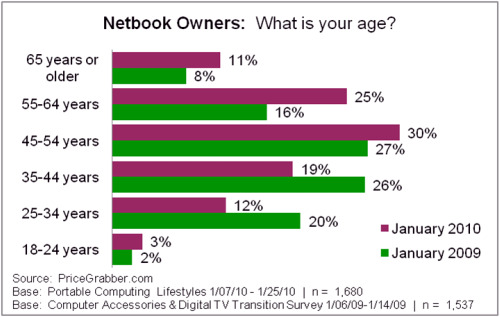 Now that many netbooks can handle YouTube and Hulu, in addition to basic web surfing and email, they make great desktop replacements for folks who just want to stay in touch with family members via videochat, youtube uploads, and emails.
Finally, the study found the following devices to be the top 10 most popular netbooks on PriceGrabber.com.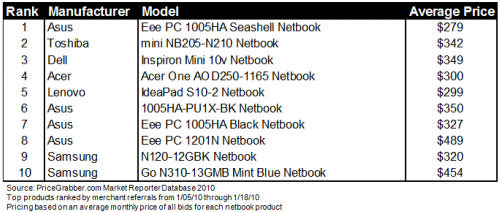 Via HotHardware.com
Advertisement