Thank Woot it's a double netbook day! Over at Woot.com you can find the Acer Aspire One AOD250 netbook and accessory bundle, and at their sister site, Sellout.Woot.com, they have a refurbished Gateway LT3103 netbook for $279. Remember, this deal is only good until 12am central time today!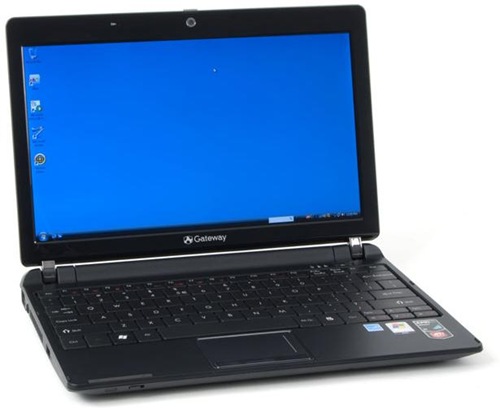 Let's check the important specs:
1.2GHz AMD Athlon 64 L110
Windows Vista
11.6" screen (1366×768)
ATI Radeon X1270 graphics (256MB of video memory)
2GB of RAM
250GB HDD
WiFi b/g
3x USB port
6-cell battery
Multi-card reader (MS, MS Pro, MMC, SD, XD)
Catch the full specs and the deal by going to Sellout.Woot.com.
Advertisement