HP Spain has just recently announced the HP Airlife 100, the company's first foray into the smartbook space. As a quick refresher, smartbooks are essentially netbooks with phone hardware and often a non-desktop OS, like Google's Android. Their advantages are good battery life, great standby time, and (hopefully) cheap pricing.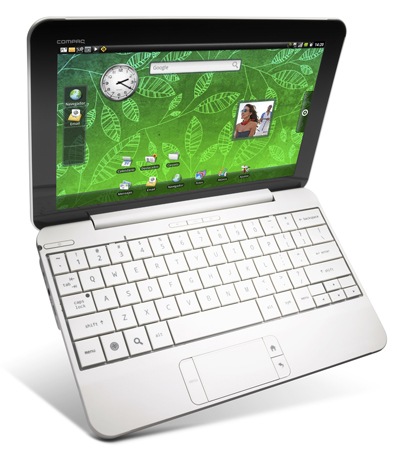 The Airlife 100 is likely running a 1GHz Snapdragon chipset, which has been seen on phones like the Google Nexus One and HTC HD2. Some of the other details that we have so far are a 16GB SSD, WiFi, GPS and 3G connection. HP claims that the battery will last for 12 hours during use, or 10 days in standby. No word yet on the RAM yet or very many other details like the resolution of the screen, though the screen is a touchscreen. Check out a video of the smartbook at last month's CES 2010. The unit looks quite responsive, but we'll have to wait and see what happens when people use this device like a laptop rather than a less heavy tasks than the phone hardware is used to:
Slashgear says that the Airlife 100 will be launched in Europe this Spring and presumably showing up in Spain around the same time. Now word on pricing or US release at this point.
from Xatakamovil.com [Spanish]
Advertisement