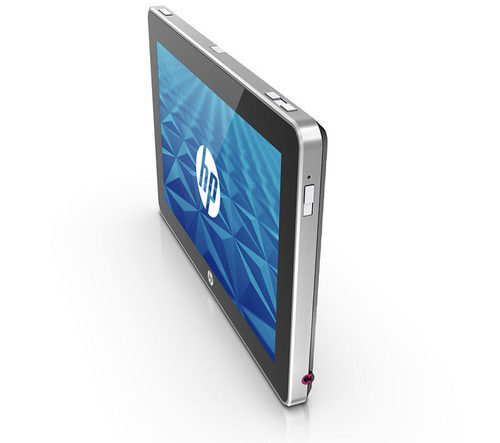 You are looking for a good slate!
You waited for Apple to launch the iPad, but that didn't help and you're even more confused. With the iPad, the HP Slate, JooJoo, the Lenovo Hybrid UI and numerous Android powered slates coming out this year it's tough to choose, and for that matter, know what the specs of all the slates are.
Some tablets have good screens and some have good interfaces with multi touch, but others don't. Some tablets support Flash, but some don't. You liked everything on iPad but were also looking for in-built web cam so you can video chat with your friends and family, and it's not there. Finally, what if you are obsessed with the Android or Windows 7?
Well, wonder no more, thanks to Gizmodo's upcoming slate comparison chart. All of this valuable information is now in one place and can help you decide what slate works best for you.
Here's a short description of the differences you will need to consider before you purchase a slate, from Gizmodo.
"The iPad has the most storage, cheap 3G, the time-tested iPhone OS and its mountain of apps, and a serious amount of Apple marketing juice behind it. But it's also famously lacking features common to the other tablets, such as webcam and multitasking (only first party apps like music and email can multitask). The Notion Ink Adam is perhaps the most interesting of the bunch, with its dual-function transflective screen from Pixel Qi: It can be either a normal LCD or, with the flick of a switch, an easy-on-the-eyes reflective LCD that resembles e-ink. Its hardware is also surprisingly impressive—but it remains to be seen if Android is really the right OS for a 10-inch tablet."
If you have any interest in the multitude of upcoming slate computers you need to check this out.
Advertisement