Microsoft has added new utility add and change themes in Windows 7. If you're not happy with what your Windows 7 desktop looks like out of the box you can benefit from this feature.
Windows 7 comes with several themes, but what's available to you is different from what users half a world awya see. For example, ff you register your computer in the United States your default theme will be the same as the rest of the Windows 7 users in the U.S. Users in the United Kingdom will get something different however. The themes are included on every Windows 7 installer, but are only revealed to certain users depending on their locations.
In addition to the default themes that come on the Windows 7 disc, you can add free themes if you want to change the look and feel of your PC.
So how do you access these additional themes?
Activate hidden themes on your operating system:
Step1: First find out how many themes are available to you by right clicking on desktop and selecting Personalize option.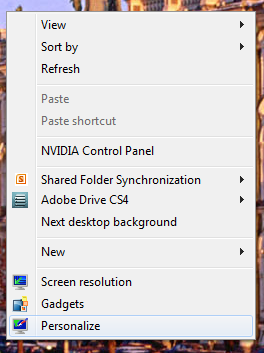 Step2: You can see themes available to you under personalize section.
Please note that Step 1 & 2 are not required to activate hidden themes it's just for information.
Step3:  Change folder settings to see hidden folder. Open the computer and click on Oragnize.
Step4:  Under Organize menu select the 'Folder and Search Option'.
Step 5: Click on View tab, Under the view tab scroll down till you see option 'Show hidden files, folders and drive'.  Select this option.
Step6: Under the same view tab menu, Uncheck 'hide protected operating system files'.
Step7: You will get one warning as below. Select  'Yes' and close the organize folder setting.
Step8: Now go to 'C:WindowsGlobalizationMCT' folder and you will find hidden themes as below.
Step9:  Alternatively of step3 to step8 you can type 'C:WindowsGlobalizationMCT' in window 7 search box and can press enter. You will be able to see the hidden themes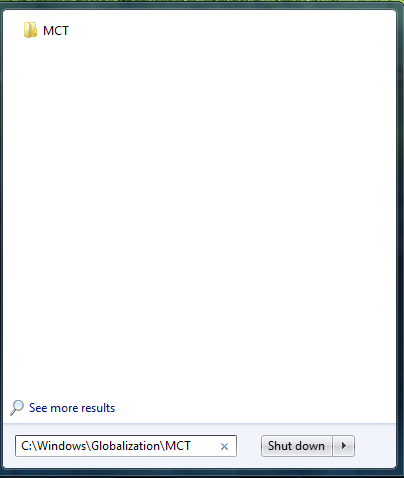 Step10: You can see the wallpapers available to them as below
Step 11: Go to theme folder and double click on the .theme which will automatically add the theme to your personalize option and will be available to use.
Adding new theme to your personalize option:
Step1: Go to the Microsoft Windows personalization page.
Step2: Download the themes which you like to your computer.
Step3: Double click on theme and it will add the theme to your personalize option and will be available to use.
Advertisement