In Windows Vista and Windows 7 you can increase the performance of external hard drive by increasing its speed in just a few easy steps.  This is possible because Windows Vista and Windows 7 operate external hard drives connected by USB differently than internal drives. By default, in Windows 7 and Vista, write catching is disabled so that you can safely remove the drive at almost any time. This works perfectly fine if you insert and remove your external hard drive very frequently; but if you have a large hard drive that you never disconnect from your computer write caching is still disabled which can decrease performance.
Follow the steps below to increase the performance of your external hard drives. The steps are same for Windows Vista and Windows 7 except the last few, but we will point out any differences in the guide below.
Step1: Click on the Windows start button, then right click on Computer and select Manage.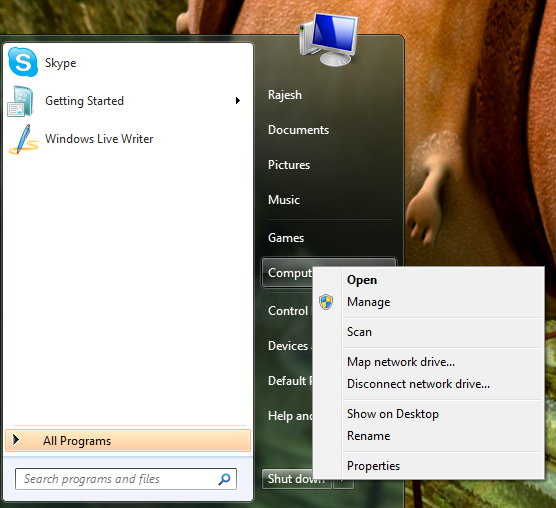 Step2: Click on Device Manager on the side menu.
Step3: Expand Disk Drives and select your external hard drive from the list.
Step4: Right click on the drive and select properties.
Step5: (Vista only) on the Policies tab, select Optimize for performance
Step 6: (Vista only) Next, check enable write caching on the disk and enable advanced performance as shown below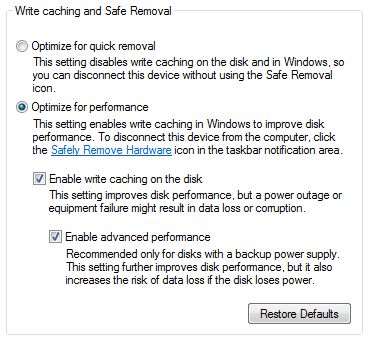 Step 7: (Windows 7 only) Click on Enable write caching on the device.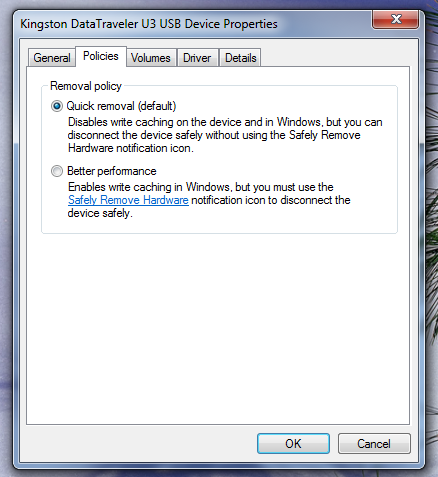 Step 8: Press OK and Reboot the machine to enjoy the increased performance.
Advertisement