One of the busiest (and best) times to buy a laptop is during the back to school season. For the average user, prices are as good as they'll get until Black Friday and there are plenty of fresh models available. This year, the hard part about buying a laptop for back to school won't be finding a good deal it will be finding the right computer for you.
Thanks to a decrease in cost of tablet PCs and the influx of low powered netbooks laptop shopping is no longer a simple affair of gigabytes and processing power, but a more thoughtful examination of what your needs are.
Think about how this will fit into your lifestyle. Do you plan to purchase e-books? Do you still need a smartphone if you have a netbook? Will you be traveling home or to other campuses frequently? Will the notes you're taking require equations, formulas or diagrams? Is it a possibility that the constant click-clacking of keys in class will spur your neighbor to take an Organic Chem. book to your fingers? These are all important factors to consider when you purchase your laptop.
When you approach laptop buying as finding the right tool for your needs the market breaks down into 3 main categories; laptops, tablets, and netbooks. Despite the fact that the lines blur for some computers; each of these subsets of computers come with unique advantages (and disadvantages) to consider.
One important note is the omission of a desktop from this list. It's not an accident and it's not because we are Notebooks.com but rather because, unless you're tackling a very intensive application that is tied to your degree or gaming, you don't need a desktop. You can easily add a monitor, mouse and keyboard to almost any laptop and quickly replicate the desktop experience.
If you're degree does require a high end computer to complete assignments you may be better served by getting a general purpose laptop like the ones mentioned below and remote connecting or using a departmental computer for the heavy lifting.
Traditional Laptop: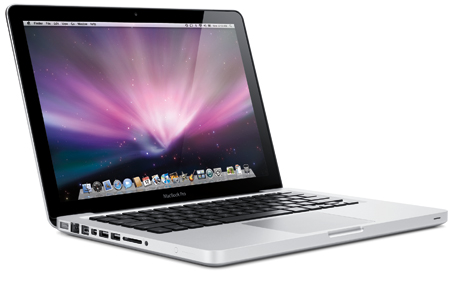 If you've decided that you need a full size, full featured laptop there are plenty of choices out there ranging from the $298 Wal-Mart special to laptops that top out well over $1,000. While you can likely get your term paper typed using the low cost Wal-Mart laptop you'll get more life out of a more advanced laptop.
My two favorite full size notebooks for students are the Macbook Pro and the HP dv4t.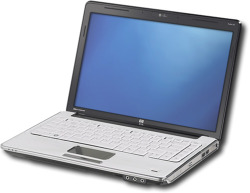 I recommend the Macbook due, in part; to the sturdy construction and long battery life that the new Unibody design has brought to the entry priced Apple laptop. As for the HP dv4t, it's simply a well rounded computer at a good price. Even the big box store configurations which are frequently on sale come well equipped with a big hard drive, plenty of ram, adequate processor and Dual Layer DVD burner making it an easy choice for back to school shopping.
I chose smaller screen laptops for the sake of portability; both of these laptops will fit easily into a backpack which makes them instantly more useful than the 15.4″ or 17″ laptop that spends 4 years of your college career sitting on a dorm room desk.
Tablet: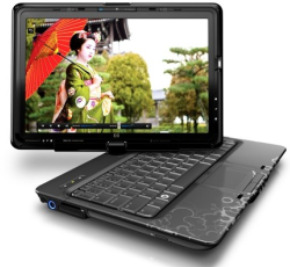 Another category to look at when heading back to school is the Tablet PC. Tablet PC's have come a long way in the past several years in terms of price, portability and usefulness. In fact, a tablet PC may be the perfect college computer since it makes note taking extremely easy. You'll no longer need to hunt for the subscript button to enter an equation or attempt to recreate a diagram with backslashes and punctuation since it's easy to draw exactly what the professor s talking about. I highly recommend the HP TouchSmart tx2z which comes with multitouch technology and starts at $799.
Netbook: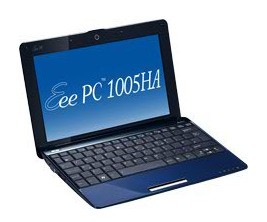 The final possibility for back to school computing is the netbook and for many users it could be the best solution for a college computer. Now that netbooks, like the Asus PC 1005HA, have all day battery life in a small package at an affordable price it's hard not recommend them for students. The HP 5101 is another favorite thanks to its spacious and durable keyboard as well as its spillproof design. Let's face it, when it comes to college computer features; spill proof should be up at the top of the list!
Before you get a netbook, you should really spend some hands on time with the model you are thinking of getting. While the small size and low prices are very tempting they don't come without limitations. Many netbooks have a relatively low screen resolution (1024×600) which will limit how much you can see on your screen at a given time. Some netbooks are also known to have issues playing HD video (like Hulu), though newer models are attempting to address this shortcoming by adding an HD accelerator which you can add for ~$30 when you purchase the netbook. These are all things to keep in mind when deciding if a netbook is right for you.
For me, the netbook is a secondary computer which fits its strengths of portability and price perfectly. If you plan to take advantage of the computer labs on your campus, or your roommate's full size laptop, for higher resolution and more processing power; a netbook could be the perfect fit for you.
Whichever type of laptop you end up getting, with a little bit of thought, you'll be assured of a laptop that meets your needs. Have a different favorite laptop for college students? Share your opinions in the comments below.
Advertisement