Best Buy has the Dell Inspiron I15R-1803MRB Intel Core i3 powered notebook available for the back to school season at $699.99. This notebook is a Best Buy Exclusive and is part of the Dell Inspiron line of notebooks.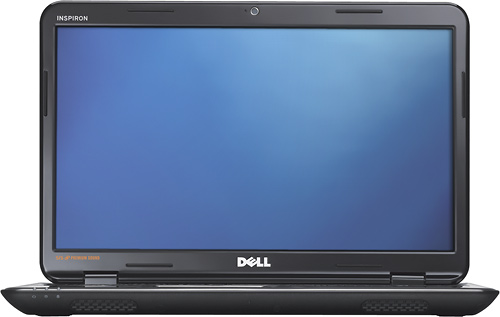 The Dell Inspiron I15R-1803MRB features a 2.26GHz Intel Core i3 processor, a large 15.6-inch widescreen display, 4GB of DDR3 RAM, a 500GB hard drive, and 4G WiMAX connectivity. All of these features come together to form a notebook that would be suitable for many college students. Also, with the 4G WiMax connectivity, students can be connected even when a WiFi signal is not available, assuming they are in a 4G coverage area. Due to the larger form factor, this notebook also includes a dedicated numeric keypad, which would come in handy for students working on Excel spreadsheets.
The Dell Inspiron I15R-1803MRB is a mid-range notebook, due to its powerful processor, but not so powerful integrated graphics. This combination is suitable for students who are looking for a notebook that can handle basic usage, such as web browsing, composing Microsoft Office documents, and light photo editing. However, the lack of a discrete graphics processor from the likes of NVIDIA or AMD, modern gaming may not perform well, due to the low frame rate capability and the 1366×768 resolution. The same holds true for intensive photo and video editing.
Even though the Dell Inspiron I15R-1803MRB is only $699, it still weighs nearly 6 pounds and offers a battery life of just over 4 hours. Both aspects affect the notebook's overall portability. At just $100 more, the 4.9 pound Dell Inspiron I14R-2265MRB offers over 5 hours of battery life and a faster Core i5 processor, making it a more portable option.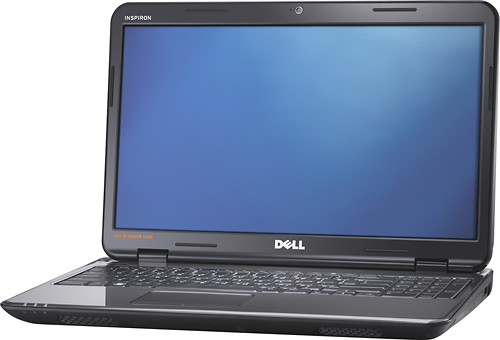 Dell Inspiron I15R-1803MRB From Best Buy Detailed Specs:
Brand
Dell
Model
Inspiron I15R-1803MRB
Operating system
Windows 7 Home Premium 64 Bit
Processor / Graphics
2.26GHz Intel Core i3 processor

Intel® HD graphics

Memory
4 GB DDR3 RAM
Hard drive
500 GB HDD 5400 rpm
Display / Resolution
15.6″ WLED high-definition display with 1366×768 resolution
Removable Storage
DVD±RW/CD-RW
Wireless Support
Wireless-B+G+N, 4G WiMAX
Input Devices
Full-size keyboard with Number pad, touchpad
Power
6-cell lithium-ion battery
Memory card reader
7-in-1
Ports
Headphone/speaker/line-out jack, Microphone-in jack, DC-in jack for AC adapter, Ethernet, 4 USB 2.0, 1 half mini card
Audio
Internal speakers
Weight
5.9 lbs.
Dimension
14.8 in x 1.25 in x 10.3 in
Webcam
Yes
Warranty
1-Yr Parts and Labor
Advertisement