Dell refreshed its Studio 15 entertainment notebook with an energy efficient 15.6″ LED display and a backlit keyboard. There are three 16:9 screen-resolutions to choose from, including full 1080p.
The Dell Studio 15 offers a ton of of multimedia features and is a good choice for those who value entertainment over portability. Those who want the best entertainment experience can opt for a Blu-ray Disc drive and ATI Radeon HD4570 graphics, with 512MB of video memory.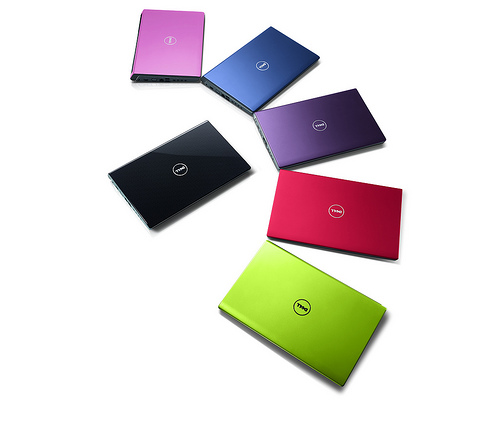 The Dell Studio 15 is available inincluding Black Chainlink, Ruby Red, Midnight Blue, Plum Purple, Spring Green and Promise Pink.
The Dell Studio 15 comes with a full compliment of ports, including HDMI so you can hook your notebook up to your HDTV.
Visit Dell.com for more info.
Advertisement