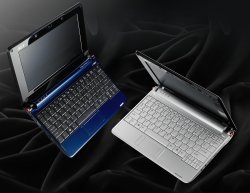 Acer's dropped the prices of its Aspire One netbook by $50, lowering the starting price to just $329. As the market for netbooks or "companion notebooks" heats up we should see more manufacturers launching sub-$350 computers.
The Acer Aspire one that comes with a 120GB hard drive, Windows XP Home and 1GB or RAM was $399, and is now just $399. The Linux version with 8GB of solid state drive and 512MB of RAM is now $329.
Acer is still offering a $399 version of the Aspire One, but they've added a six-cell battery and a 160GB hard drive to the mix.
via Laptop Mag
Advertisement