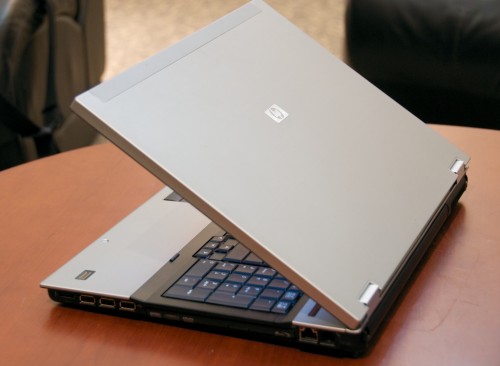 HP's new EliteBook 8730w is a performance powerhouse with a drop-dead gorgeous 17-inch display. The DreamColor display (optional) is capable of 16,000,000 colors and is incredibly life-like compared to standard business notebook fare.
HP's Jeremy Brody showed me a fully loaded 8730w last week and I was very impressed with the new display. In the below videos you can clearly see how much better the DreamColor display is than the EliteBook's standard display.
The EliteBook 8730w will be available at the end of August for under $1,699 in its base configuration, which has a relatively tame Intel processors, an ATI Mobitilty FireGL V5725 GPU with 256 MB of video memory and 2GB of RAM.
Those with bigger budgets can spec the 8730w out with the DreamColor display, Blu-ray disc burner, Intel Quad-Core Extreme processors, NVIDIA Quadro FX 3700M with 1 GB of video memory, a 320GB hard drive and up to 8GB of RAM. A second 320GB hard drive can be substituted for the optical drive. All of the extras can push the price of the 8730w over the $5,500 mark.
Like the rest of the EliteBook line the 8730w feels extremely solid and durable thanks to its magnesium chassis, DuraCase and DuraFinish, which makes the notebook scratch resistant.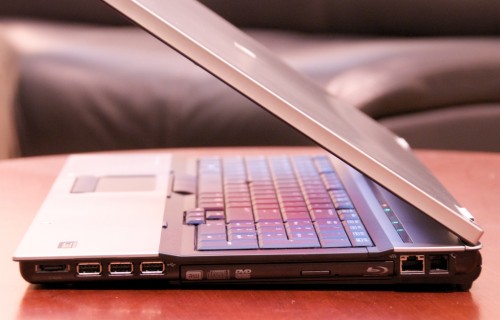 HP EliteBook 8730p Specifications (click top-right corner to enlarge):
Advertisement