Google's built a custom interface for iPhone users to make it easier to access all of its services, including Gmail, Docs, Blogger and Calendar. The new interface is much a huge improvement compared to Google's mobile site, which is still accessible on other mobile devices.
If you're a die-hard Google user, you'll be very happy to see your RSS feeds, Picasa photos and notebook are easily accessible.
This a great start for Google, but it still needs some work. The Gmail inbox looks great, but the compose page is half-baked, with the e-mail 'body' form taking up only half the width of the screen portrait mode and less than a third of it in landscape mode. The text in this form is miniscule, making it nearly impossible to read while typing.
One nice feature is that the Google search page for iPhone is predictive, which save some finger tapping.
To access the Google mobile for iPhone interface, just visit Google.com on your iPhone.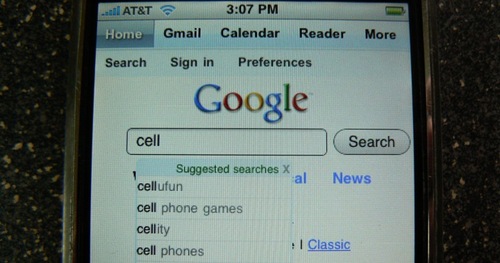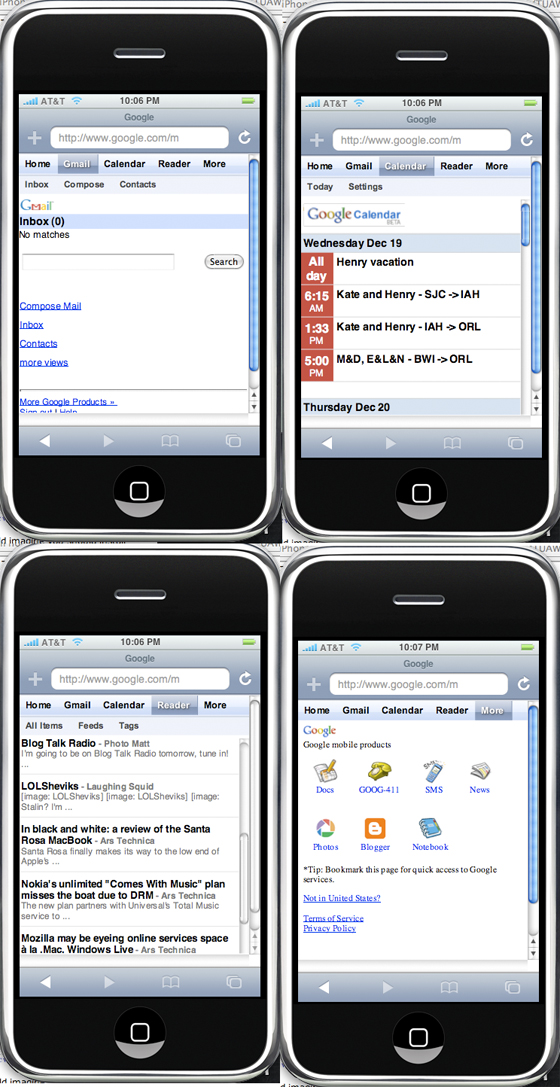 via jkontherun and TechCrunch
Advertisement