Belkin announced the N1 Vision wireless router that features a display that shows network activity. The interactive display makes it easy to visualize a network's broadband speed, computer bandwidth usage, and the status of connected network devices.
âہ"We always strive to build products that are useful, simple, and thoughtfully designed. Here, weâ€â"¢ve evolved the intuitive LED display from our flagship N1 Wireless Router into an interactive LCD on the N1 Vision, giving you a sophisticated wireless router that tells you much more about your network activity,â€Â said Chris McGugan, VP of Product Management for Belkin.
The N1 Vision utilizes a 802.11n 3×3 MIMO design and wired gigabit ports It will be available in late July for $199.99.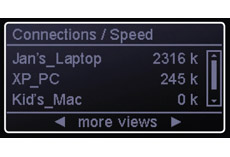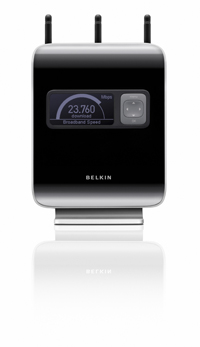 Advertisement