Otter Products announced the OtterBox 1933, a semi-rugged, fully-interactive case designed to protect the BlackBerry 8800 series of smartphones. The OtterBox 1933 fits BlackBerry 8800, BlackBerry 8820 and BlackBerry 8830 (World Edition).
The Otterbox 1933 offers three layers of protection for your precious Blackberry .
Layer 1: Slide on thermal formed protective clear membrane to safeguard screen and keyboard against scratching as well as dust and dirt.
Layer 2: Snap together hi-impact polycarbonate shell.
Layer 3: Silicone skin to absorb bump and shock.
The Otterbox 1933 is much slimmer than previous models and weighs in at just under two ounces. It includes a Donaldson Acoustic Vent that protects the headset speaker while allowing clear sound transmission through the case. The sync/charge port is accessible through a silicone plug.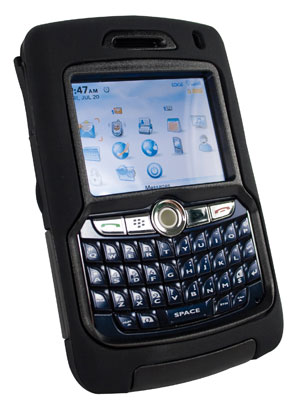 âہ"I really like the OtterBox 1933, itâ€â"¢s smaller and less bulky than other BlackBerry cases, yet still tough. I have even dropped it purposely several times without issue. The case has a sturdy feel in ones hand and its contour shape offers great grip. There also wasnâ€â"¢t a difference in quality or user ability when placing or receiving phones calls,â€Â said Pat Ariail, Remote Computing Specialist at Sutherland Asbill Brennan (SAB). âہ"I even let my boss use it over the weekend; he will be a good tester because he is so hard on devices. His first reaction was very positive. This case has a great price point and is a must have for adding protection.â€Â
The OtterBox 1933 meets Mil-Spec 810F, withstanding three-foot drops onto plywood on concrete. Unfortunately, the OtterBox 1933 is not waterpoof
The case is available in black or a yellow/black combo.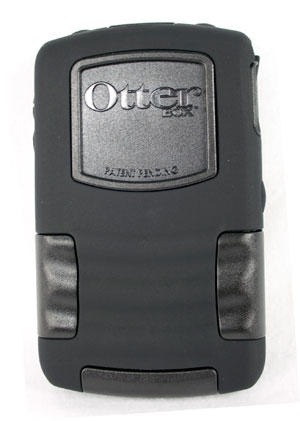 Advertisement