Samsung made waves last year when it introduced the Samsung Portable SSD T1. It was a tiny external drive that managed to pack a full terabyte of storage space inside. They've done it again this week with the new Samsung Portable SSD T3, a tiny, "palm-sized," external SSD that manages to cram in a full two terabytes of really speedy storage.
The new drive is also available in 250GB, 500GB, and 1TB sizes, though it's the new, high-capacity drive that's generating all the buzz.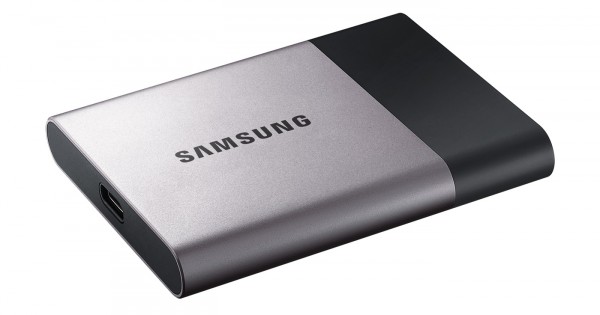 It's only been recently that solid state drives have reached the same capacity as the typical small portable drives that many users like to carry along with their laptops. They're perfect for the job, too – many people don't realize that inside of a traditional portable hard drive, there's a lot of moving parts, including some glass platters that spin very, very fast.
A solid state drive, or SSD, doesn't have any moving parts at all. That means that in addition to silent operation, they're much more resistant to damage incurred via bumps or drops – dropping a hard drive, meanwhile, could result in total loss of your data.
It also makes it easier to secure your data – it's easy to cryptographically scramble an SSD (encrypt the data and throw away the key) and make all data irretrievable. Speaking of security, Samsung supports a password setting on the SSD T3, which lets you secure it regardless of what you plug it into (it works with nearly everything, by the way: Windows 7 or newer, OS X 10.7 or higher, and Android 4.4 (KitKat) or higher).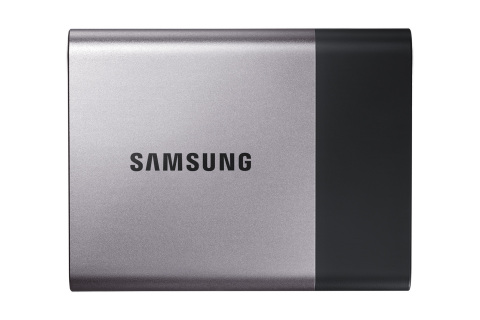 There's no word on how much you can expect to pay for the T3 when it launches in the middle of next month, but it's probably not going to be cheap: its predecessor cost nearly $600 when it debuted. If you can't wait, you can get a slightly bigger 2TB SSD right now – while they're expensive at nearing $800, they're also twice as fast.
Advertisement