Art Lebedev Studio (Google translation) has a flash drive, called the Fleshkus, that is made of material so cheap you won't mind giving them away, much like we used to do with floppy disks way back in the day.
When sharing files we once didn't think twice about loading them onto a cheap floppy, labeling the disk with a Sharpie and giving it away with little to no care about what happened to the disk. CDs replaced the floppy, but burning a disk is not as convenient as just sticking the disk into a drive and copying files.
We believe that within a couple of years there will be fewer and fewer optical drives in notebooks. Now only the smallest of USB flash drives are cheap enough to give away. Most people wouldn't want to give away an 8GB drive though. However, these really cheap flash drives make it possible to go back to the old days.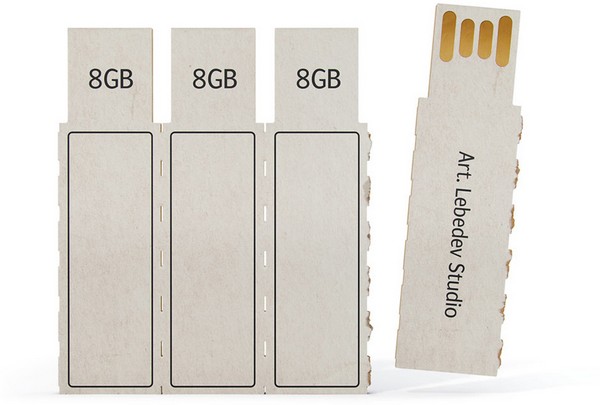 The concept, not yet in production, is of a flash drive made with cardboard in 4GB, 8GB and 16GB volumes. The drives will be stuck together with a USB connector. They drives can be snapped off the bunch at a perforation, labelled, loaded with files to be shared, and forgotten.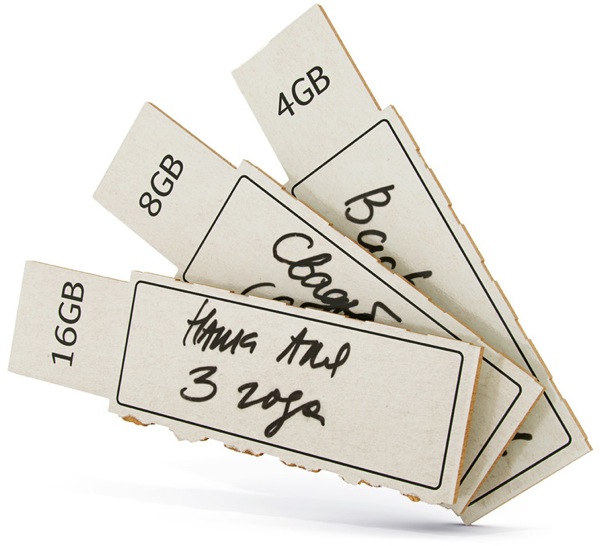 There is no price or any idea of when these might come to market, but we say for the right price, it cannot be soon enough. The art work of the drive pictured below reminds us of the days of viruses proliferating via disks. The concept looks great, but one has to wonder what the environmental impact of disposable flash drives would be.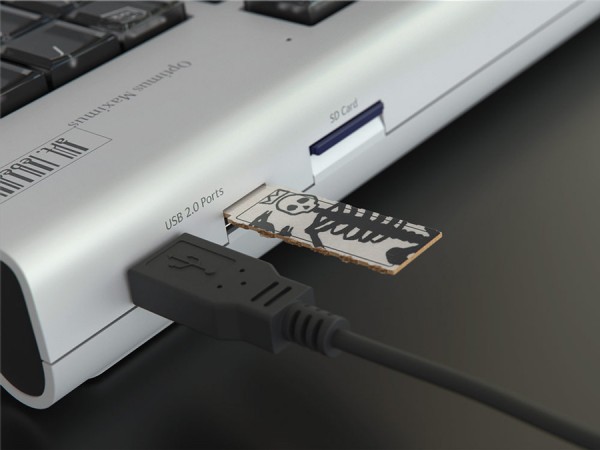 Via Engadget
Advertisement