Despite the fact that today's MacBooks have – bar none – the best trackpads in the computer industry, they continue to be confusing for people new the Mac platform and OS X. The biggest problem can be figuring out how to right-click on Mac, given its single-button trackpad – here's how it's done.
Apple's compulsion with ridding the world of buttons has been ongoing since its inception. Part of Steve Jobs' obsession with simplification, the trend goes all the way back to Apple's first products, when arrow keys were left off of the keyboard, and extends to their retail stores; the elevator in the Tokyo Ginza store has no buttons, for example – it simply stops on each floor.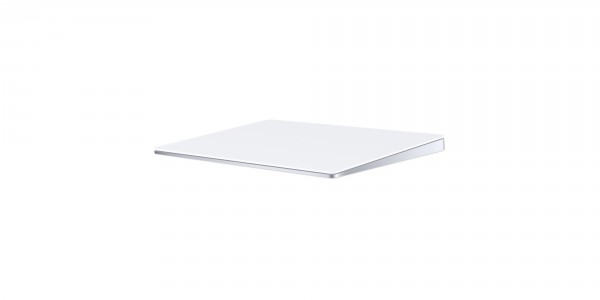 It has substantially influenced much of their product design even today – the company doesn't offer mice with separate buttons, and in recent MacBooks, has done away with physical buttons entirely – it's all done in software, now. Still – despite what Apple's Human Interface Guidelines suggest (that all functions should be addressable by a single mouse click), the fact remains that having a secondary mouse function is a feature far too useful for most of us to ignore.
You can get a right-click, or secondary click without changing anything.
If you don't want to mess with your trackpad or mouse settings, Apple provides a way to generate a right click without changing a single thing. The next time you want to right-click on something, simply hold down the Control button, then click. Instead of left-clicking, OS X will interpret this key combination as a right-click, and bring up a context menu or whatever else the appropriate reaction is.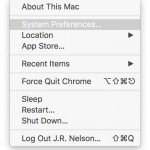 How to enable right-click on your MacBook's Trackpad or Apple Magic TrackPad
If you're not interested in tapping the control button every time you need a secondary click on something (and I don't blame you one bit), you'll need to change a setting within your Mac's System Preferences. You can get there in a couple of different ways: first, mouse up to the upper left-hand corner of your display and click on the Apple, then click on System Preferences. In the window that pops up, find the icon near the middle that's labeled 'Trackpad', and open it. You can also access your preferences pane by using Spotlight – tap on Command and Spacebar simultaneously, and you'll see an empty box floating in the middle of your screen. Type in 'System Preferences' (or start to type it in; you'll find it intelligently autocompletes what you're trying to do), then click on the Trackpad icon. You can also simply type 'Trackpad' into your Spotlight box, and OS X will launch System Preferences with the Trackpad pane already open.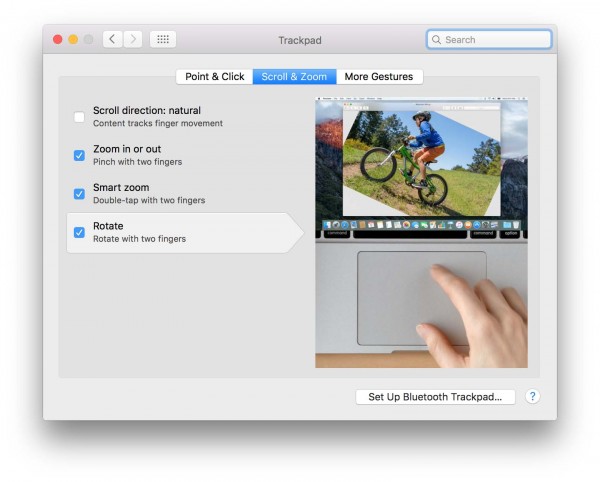 Once you're inside your trackpad's settings, you'll see three sections at the top: Point & Click, Scroll & Zoom, and More Gestures. Click on the leftmost column, which is Point & Click. Inside of this window, there are three settings to play with  – you want the one that says Secondary click, which is just a fancier way to say right-click. Make sure the checkbox is checked, then click on the line (or arrow) beneath it. This determines how you can right-click on your Trackpad – Apple gives you three different ways, and you unfortunately can't enable more than one at a time.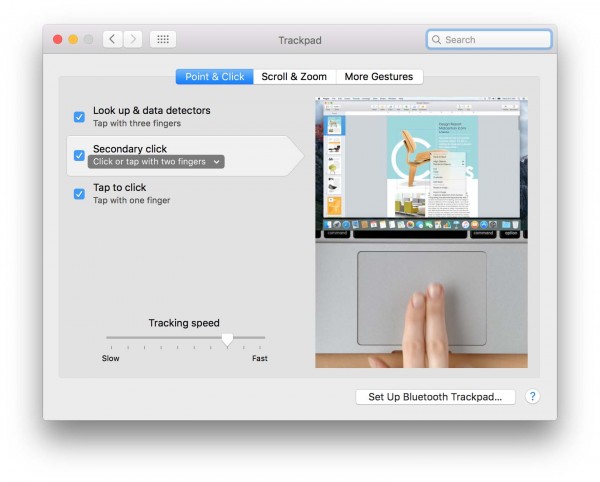 Your first option is use 'Click or tap with two fingers.' To get a right-click, simply make a left-click, but use two fingers. You can do it nearly anywhere on the trackpad, and it works whether you're physically clicking, or if you're just tapping (but this requires the 'Tap to click' functionality to be enabled.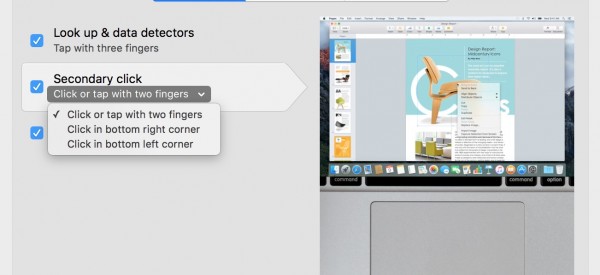 The other two options are for enabling a right-click by clicking in the bottom-right corner or bottom-left corner of your trackpads – which does exactly what it sounds like. It makes the trackpad act more like an older PC model that had physical right and left buttons – you can tap or click anywhere to get a left-click, but you can only click in the right-hand corner for a right-click (or vice-versa if you're a weird left-handed person (put down your pitchforks, I'm also left-handed) that wants it set up in the bottom left corner ). Note that if you choose to generate a right-click by using the regions of the trackpad it only works if you click – you can't tap a right-click at all.
How to enable right-click on Mac with your Apple Magic Mouse
This procedure will follow basically the exact same directions as for the Trackpad / Magic Trackpad up above. First, you'll need to enter your Mac's System Preferences, just like we instructed above. Then, instead of looking for a Trackpad icon, you'll (perhaps obviously) click on 'Mouse.' You can also go directly to your Magic Mouse settings by typing 'mouse' into Spotlight.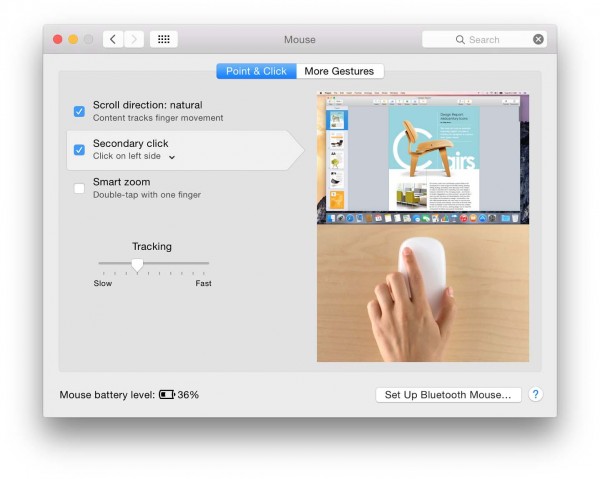 From here it's a little more simplistic. You'll click on 'Point & Click' at the top of the window, then enable the checkbox next to 'Secondary click' on the left-hand side. From here, you have two options for enabling a right-click: you can either physically click on the left side of the mouse, or physically click on the right side of the mouse. Despite the Magic Mouse and Magic Mouse 2's touch sensitive surfaces, there's no setting that enables two-finger right-click.
Advertisement