HP introduced the new Elite x2 1012 hybrid laptop tablet today in a very clear example of the PC industry not letting Microsoft suck up the profits with its Surface line up.
This sleek 2-in-1 has no moving parts or vents; the low-powered CPU can be passively cooled. It uses a 12-inch display and hinged, multi-angle stand. Even the base model includes a keyboard and stylus, which is a plus considering competitors like Apple charge substantial fees for the accessories.
An enterprise-focused version of the HP Spectre x2, the Elite x2 1012 is built on top of Intel's Core m3 chips with vPro inside. The base model also includes a 128GB SSD and 4GB of RAM for its $899 starting price – that's $100 more than the consumer-targeted Spectre. You do get some communication-oriented features, however, like front and rear cameras, dual array microphones, special HP noise cancelling software, and co-branded B&O speakers.
You can take it all the way to $1799 and beyond by adding upgrades such as an Intel Core m7 CPU, 8GB of RAM, and a 512GB SSD, alongside optional features such as a 4G LTE modem and a fingerprint reader; a second keyboard includes features as NFC and a smart card reader.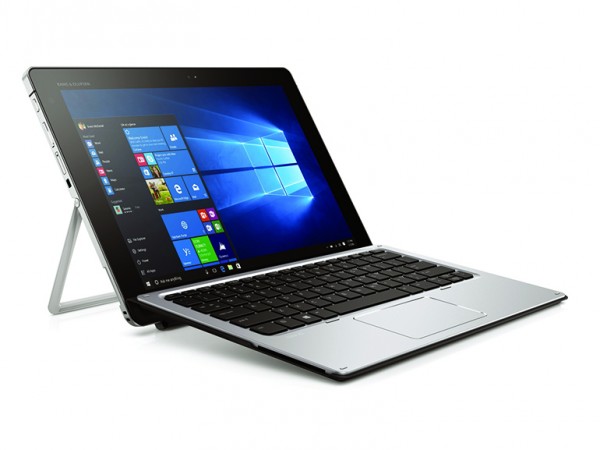 It's not just fancy tech on the inside of this machine, however, as HP milled the body out of a single block of 6000 series aluminum, and the kickstand out of 7000 series aluminum (like the iPhone 6s and iPhone 6s Plus). The multitouch display is protected with a sheet of Gorilla Glass 4.
Unlike many 2-in-1 devices, all the brains and batteries for this device rest in the tablet portion – there's no supplemental battery in the keyboard. Despite this, HP is promising up to 10 hours of battery life.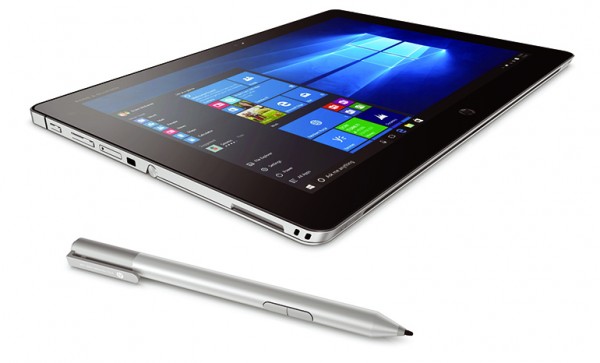 Other accessories include a Thunderbolt-equipped dock that supports 4K displays, a USB-C docking station, and even a WiGig-powered wireless docking station. One major change between this unit and competition such as the Microsoft Surface 4 or iPad Pro is its repairability. HP is very serious about hitting enterprise markets with this device, and to help win them over, they've engineered the Elite x2 with more screws and less glue; techs can open up the back and replace internal components such as a spent battery without having to send it in.
There are plans to open the HP Elite x2 for pre-orders later this month, with the first devices shipping in January of 2016.
Advertisement