Microsoft announced that Windows 7 mainstream support would end in January 2015 and the Internet erupted with headlines misleading many users about what that means. We want to explain what the end of support means with these 4 things you should know about the end of Windows 7 support.
The Windows lifecycle fact sheet at Microsoft's support site shows a chart that announced the date of the end of Windows 7 "mainstream support" on January 13, 2015. However, the same chart also tells users that "extended support" will not end until January 14, 2020.
What's the difference between these "mainstream" and "extended" for Windows 7? Since the operating system dominates most computers worldwide, does this mean that a huge number of computers won't work anymore? What does the person need to do now that mainstream support ended?
The site announcing the end of support for Windows 7 explains what end of support means:
End of support refers to the date when Microsoft no longer provides automatic fixes, updates, or online technical assistance. This is the time to make sure you have the latest available update or service pack installed. Without Microsoft support, you will no longer receive security updates that can help protect your PC from harmful viruses, spyware, and other malicious software that can steal your personal information.
End of Windows 7 Support Doesn't Mean Computers Stop Working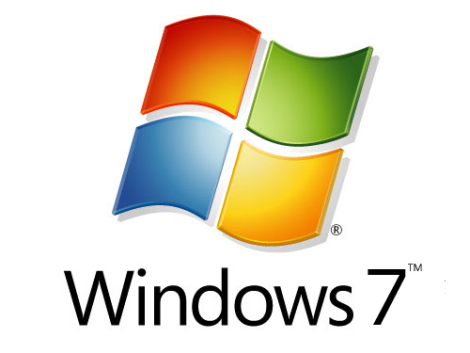 As Travis Pope shared at GottaBeMobile, the end of Windows 7 mainstream support ended and "That's OK" because computers running the operating system will work fine. Microsoft doesn't remotely shut off these computers, nor do they stop computers from activating on the company's activation servers.
Microsoft activation means the operating system will send some code to Microsoft and ask if the computer's operating system is a legal copy. If a person has to reformat and erase their computer to re-install Windows 7, the operating system will activate, even after Windows 7 support ends.
End of Windows 7 Support Doesn't Mean Security Updates End
Hackers look for vulnerabilities in computer operating systems so they can compromise the software. They do this to turn the computer into a spam sending machine (also called a BOT, short for robot). Sometimes hackers take control of the machine and force users to pay a ransom before they can use their files again. That's just two of many reasons hackers try to get control of systems.
Microsoft discovers these vulnerabilities, either through internal testing or thanks to people bringing attention to them. Recently Google discovered some flaws in Windows 8.1 and Microsoft failed to patch the security flaw, so Google published them, angering Microsoft. However they're discovered, when a patch comes, Windows 7 users with Service Pack 1 installed will still get security updates and bug fixes.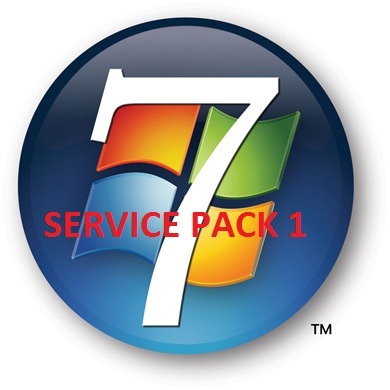 To get the service pack, run Windows Update. Click on the Windows Start button and type Windows Update. Windows Update will show up in the list at the top of the Start menu. Run it and let it update to Service Pack 1 at least. Alternatively, download the service pack from Microsoft's site.
No New Features After the End of Windows 7 Support
Mainstream support means Microsoft still adds features of updates current features of the operating system. They won't add any new features to Windows 7 now that mainstream support for Windows 7 ended.
Software makers stop supporting old versions of their software so they can put resources into the newer versions. Microsoft now ships Windows 8.1 and announced last year that Windows 10 will come sometime this year. Ending Windows 7 support means they can put more effort into developing Windows 8.1 and Windows 10 since programmers can work on those operating systems instead of updating Windows 7.
You Don't Need to Upgrade to a Newer Version of Windows But You Can
No one needs to upgrade to Windows 8.1 or the public technical preview of Windows 10 because Windows 7 Service Pack 1 will still work and receive security patches. However, users can upgrade if they want. Should users upgrade now?
People who don't like change should stay put. Windows 8.1 looks and behaves differently than Windows 7. Some of hated Windows 8 and 8.1 and looked for ways to make it behave more like Windows 7. Definitely don't upgrade to Windows 8.1 unless you own a computer with a touchscreen monitor or display. That's rare on computers that shipped with Windows 7.
People who love to run the latest greatest can upgrade and transform Windows 8.1 to act like Windows 7 using a tool called Classic Shell, which puts a Windows 7 style Start Button in the lower left corner and makes the operating system boot into the Desktop mode that looks like earlier versions of Windows.
Upgrading to Windows 8 costs at least $75 from Amazon. That's more than most people will want to spend, especially since updates to OS X, Linux and ChromeOS all come for free. The cost alone means most people shouldn't bother upgrading now.
Instead of upgrading to Windows 8 for a fee, wait and get Windows 10, which many expect Microsoft will sell to non-business users for free or less than previous upgrades. Microsoft did this with the upgrade from Windows 8 to Windows 8.1. Apple offers the new OS X for free. Even if the upgrade costs money, expect it to cost less than earlier major upgrades.
Microsoft will release Windows 10 sometimes during the late Spring or Summer of 2015, so most users should wait. A stable version of Windows 10 will likely run well and not include the annoying touch-centric user interface Microsoft forced on people in Windows 8 and 8.1. The user interface doesn't work well on laptops or desktop computers. The Windows 10 user interface looks more like Windows 7 with a Start Menu that gives users the best of the Start Screen on Windows 8 and the Start Menu from earlier versions of Windows.
People willing to work on the leading edge can install Microsoft Windows 10 Technical Preview free, but they probably shouldn't.
A Technical Preview lets enterprise users see what the new operating system looks like and how it behaves. Microsoft opened it up to consumers also. The OS runs smoothly, but it might include bugs that keep some software and hardware from working properly. I installed it on one machine, but I won't install it on my primary Windows computer until it gets more stable. Don't install it unless you have a high tolerance for bugs.
Advertisement