One of the most useful features of the Moto X, and now other Android phones capable of running the latest version of Google Now, is the ability to do searches and interact with Google Now by saying "OK Google." Users don't need to press a button like they do on most Android phones or on an iPhone with Siri. This capability came to Google Chrome web browser thanks to an extension.
To get the extension, go to the Google Voice Search Hotword (Beta) extension page in the Chrome App Store. Click on the button in the upper right corner to install the extension. In the image below it shows that I've already installed it. Before installing it will look different.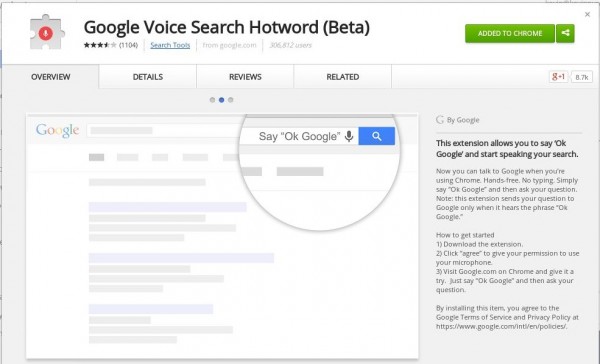 A Chrome browser extension adds functionality not already built into the browser. The Chrome store lists hundreds of useful extensions like the Google Voice Search Hotword (beta) extension.
After installing the extension, the URL bar at the top of the Chrome window will show a mic icon at the right end. Click it and it opens a page that shows the red mic ready to listen for a the user's voice. Speak clearly and loudly without too much background noise.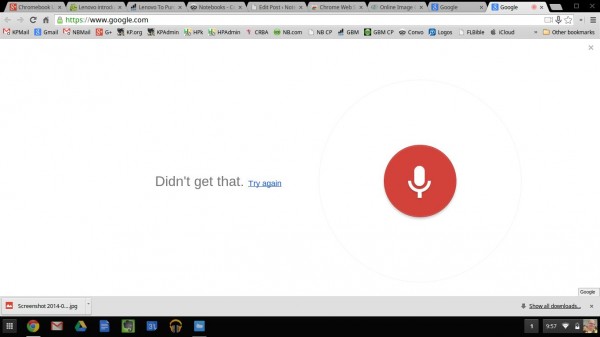 I tested it while watching a movie and the dialogue of the film didn't interfere with the search, so some computers will work better than others. It depends on the computer microphone's sensitivity.
If for some reason a user doesn't speak into the mic of their computer quickly enough, it shows the following Google search page. Notice something different? The search box includes the mic icon. The user can say "OK Google" and it will wake up and listen for a search phrase.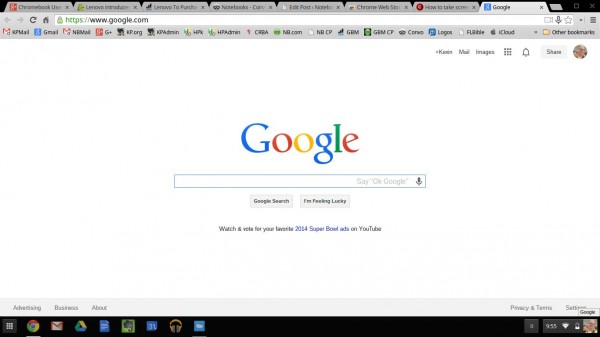 The feature makes searching quicker for people who don't type well or those who like to do voice dictation. It works as expected. The Google Chrome App Store lists some users who've experienced some problems, but the extension worked great for me.
If for some reason the extension causes problems, click on the menu button represented by three horizontal lines at the right end of the URL bar in Chrome. Hover over More Tools with the mouse cursor until the fly out menu appears. Click on Extensions. A page listing installed extensions appears. Find the extension and click on the trash can icon next to it to remove it.
Advertisement