Apple announced a significant refresh of the popular MacBook Air lineup that defined the ultrabook market. The headline features include a higher capacity 512GB SSD option, USB 3.0 and a newer Intel Core i5 or i7 third generation processor.
Our sister site covered all the news and details the day of the announcement at WWDC 2012. Here's what the Apple Team put in this newly updated machine making it very tempting.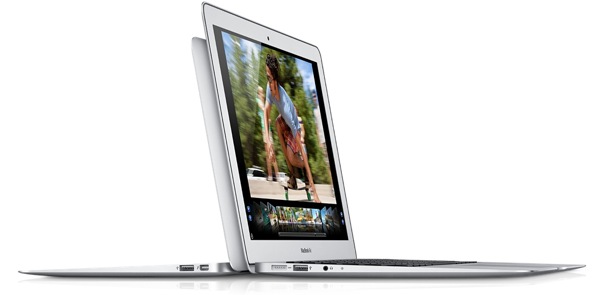 The new model comes in the same screen sizes – 11 and 13 inches – as the earlier generations. It also hits the same starting price of $999. Buyers can opt for up to 8GB of RAM now instead of just 4GB of RAM. Apple also doubled the maximum storage from 256GB to 512GB. The graphics processor got a bump to Intel 4000 HD graphics, which will speed up graphics intensive tasks about 30 percent over earlier models according to Apple.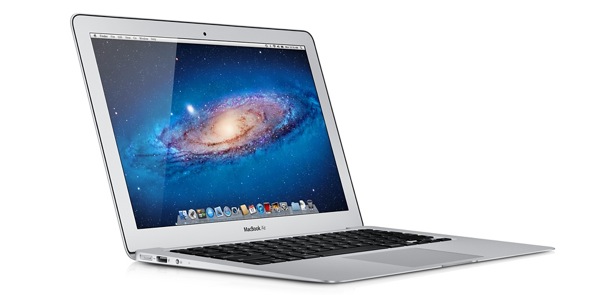 For those wanting the 11″ model, here's what they can pick from.
The $999 model comes in a base configuration with 64GB of storage and 4GB of RAM. A 1.7GHz dual-core Intel Core i5 processor with Intel HD Graphics 4000 powers the machine. If a buyer wants 8GB of RAM they can add it for an extra $100.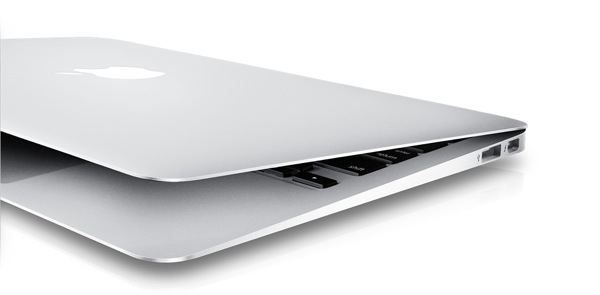 For those wanting a little more storage, select the model with 128GB for $1,099 base price. Buyers can bump the processor to a 2GHz intel Core i7 for another $150 and double the RAM to 8GB for $100. This model can get the 256GB SSD for an extra $300. Going with the 512GB SSD adds a whopping $800. That means an 11″ with the maximum specs available will cost $2,149.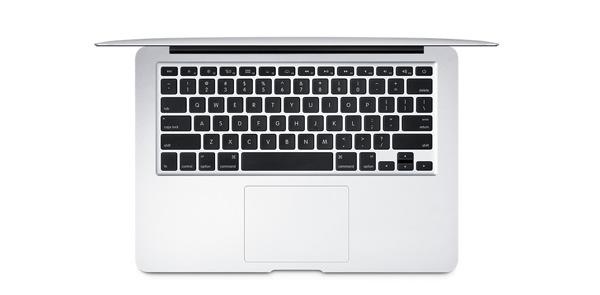 The larger 13″ model starts at $1,199 and comes with only 4GB of RAM and a 1.8GHz Intel Core i5 processor. It also stores up to 128GB of data on the SSD. The only option with this lower cost 13″ model is an addition 4GB of RAM for $100.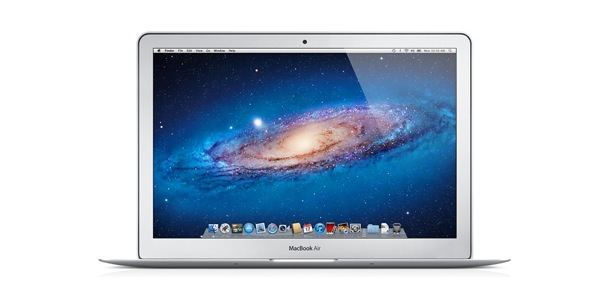 For those with the cash, a 13″ with 256GB starts at $1,499. Add the faster Intel Core i7 processor for $100 and extra 4GB of RAM for another $100. The larger 512GB SSD adds $500. Fully specced this machine sets customers back $2,199.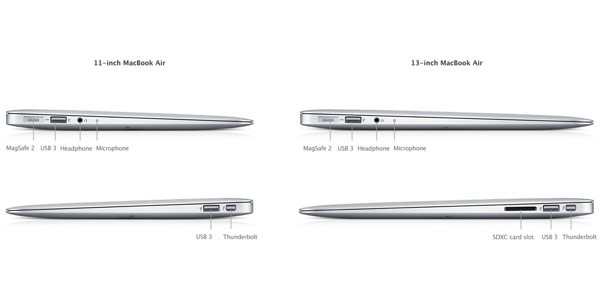 Consider adding the following optional accessories:
Thunderbolt to Gigabit Lan since it doesn't include an Ethernet Port for $29
DisplayPort to either VGA or DVI for $29
Dual-Link DVI adapter for $99
Apple Care Protection Plan for $249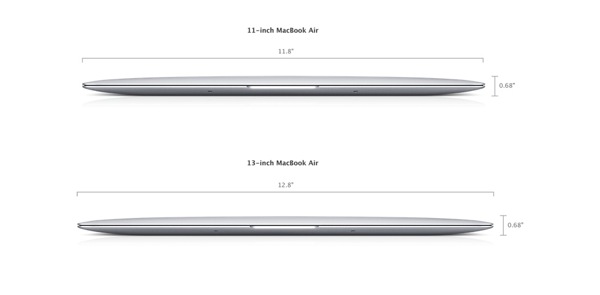 Strangely, Apple chose not to ship these with OS X Mountain Lion, the newest version of their operating system that adds more iOS styling and functionality. If interested, see all the OS X Mountain Lion details at our sister site.
Advertisement