The moshi iGlaze hardshell MacBook Air cover is my new favorite MacBook Air case.
While moshi isn't a household name, the iGlaze is a great case and the company makes many cases for Apple and other notebooks.
The moshi iGlaze hardshell MacBook Air cover looks really nice, adds almost no weight or thickness and protects the soft aluminum that Apple uses to encase their computers. You're less likely to get dings and scratches with one of these elegant cases covering your MacBook Air.
While you're using your MacBook Air you'll hardly notice the moshi iGlaze. That's likely the biggest compliment I'll ever give a case that stays on your computer while you use it. You want it to disappear so you can enjoy computing on the Air.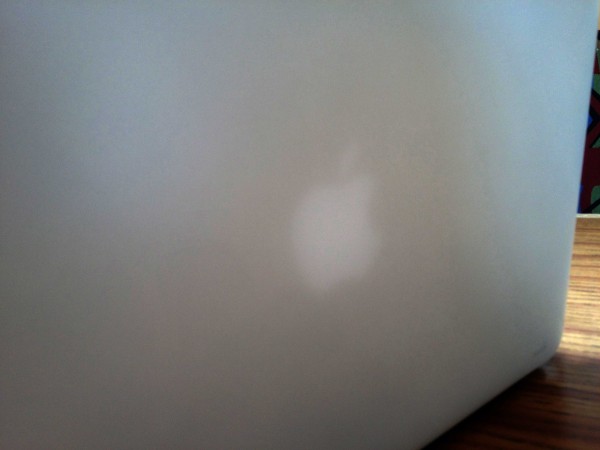 Pros

Looks great
Adds little weight or thickness
Protects from dings or scratches
Lets Apple logo pass through
Disappears when using MacBook Air

Cons

Not as protective as more rugged cases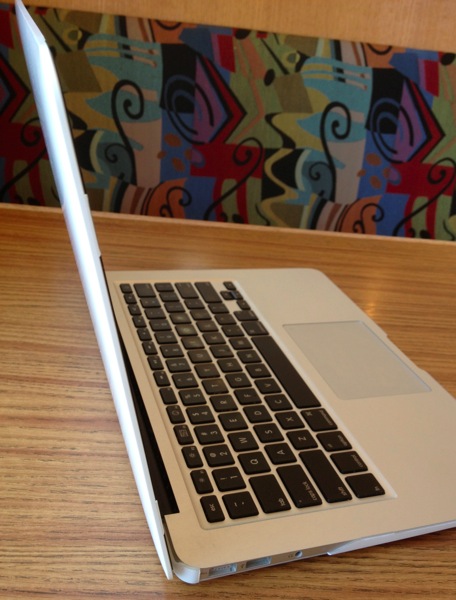 I use a similar style of case on my MacBook Pro. I liked the Speck SeeThru shell case, but I now wish moshi made one for my MacBook Pro also.  I'd gladly switch. The moshi case looks and feels better than Speck's case because it elegantly disappears for the user.
I experienced one issue with Speck's case. The sharp front edge irritated my wrists as I typed on my MacBook Pro. I don't experience this on the moshi iGlaze case.
There's good news for those who buy the latest MacBook Pro when Apple launches it, most likely sometime soon. That won't help those of us with older MacBooks if Apple changes the case design like we expect them to.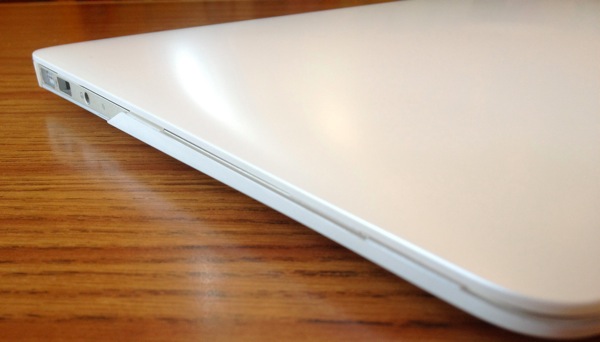 The case fits snugly and covers all the corners, the top and the bottom. The cutouts give you access to all the ports and the back includes an opening so your computer's vent stays unobstructed.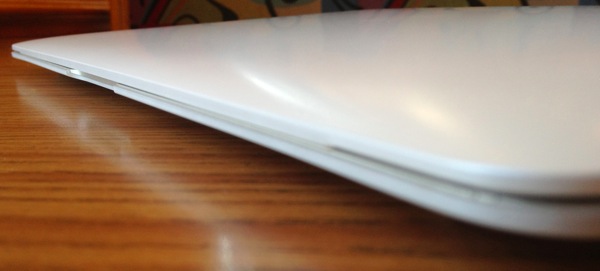 The cover allows the Apple logo to shine through while your computer's powered on thanks to the translucent material. You can also get a clear, white or black case all three of which lets the Apple logo shine through.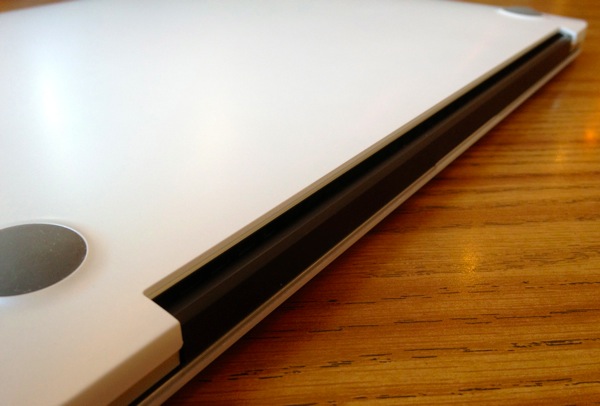 The bottom covers the rubber feet on your Air with rubber disks so you still get the non-skid feet.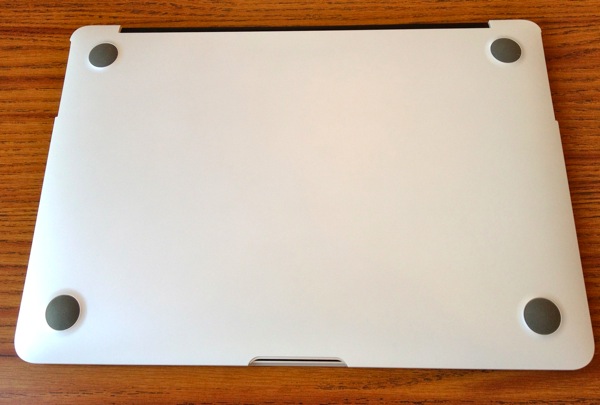 I really like the moshi iGlaze. It's not intended as a rugged protective case so don't drop your MacBook Air assuming its protected. It keeps your computer safe from scratches and light dings. If you carry your computer around the office or throw it in a bag for transport most of the time, then you don't need much more protection that the iGlaze offers.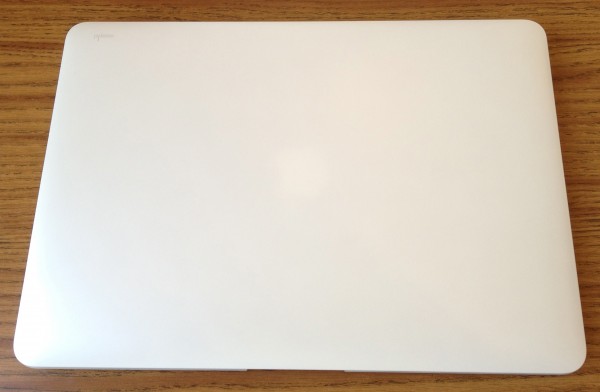 They offer the three colors mentioned above for both the 11 and 13 inch MacBook Air. The 11″ iGlaze case costs $55 and the 13″ costs $60 directly from Moshi.
Advertisement