Engadget is reporting that an inside source that has a history of being very accurate shared with them some information about the next generations of the iPad, iPhone and Apple TV. According to this source the next iPad and iPhone will have Qualcomm chipsets featuring CDMA, GSM and UMTS capabilities meaning they will work with both Verizon and AT&T.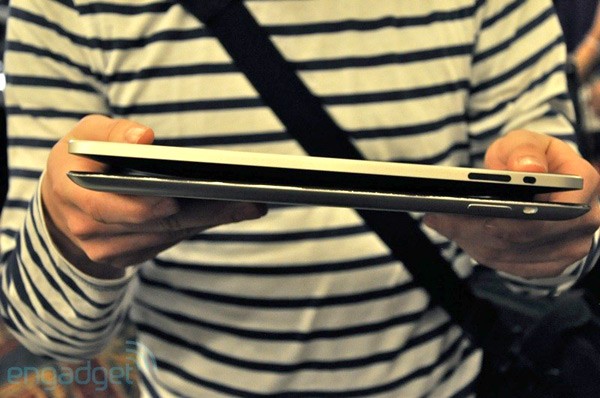 Other news said the new iPad will have a 10″ screen similar to the retina display in the iPhone 4, meaning a much higher resolution. Unsurprisingly, it will sport a front and rear facing camera. But what is really interesting is the source claims it will come with an SD card slot. You will notice the slot on the corner of the numerous iPad 2 cases which have been showing up since late 2010 and is shown in the video below.
The next iPhone 5 will be a "completely redesigned handset" and is now being tested at the Apple campus in Cupertino. It will run Apple's new A5 chip, which is a multi-core chip giving them both faster performance. The biggest surprise and disappointment for Verizon customers, if this rumor is true, is that the new iPhone will not support the faster wireless broadband LTE technology that Verizon is touting as it's 4G solution.
According to the source, the new version of the Apple TV will also sport the fast new A5 processor, allowing it to play back full 1080p video smoothly. There was no information on whether it will support apps.
Images via Engadget
Advertisement