Sometime later this year (probably before July) Adobe will release the newest version of Photoshop: CS6. But today you can download the Photoshop CS6 beta version for free to try it out. Though the company has not announced pricing, the program usually costs hundreds of dollars, so it's worth giving it a try before buying or upgrading.
Not everyone will need the advanced functionality of this professional image editing program. For many, Photoshop Elements has all the tools they need. But if you find yourself fiddling with your pictures and trying to get them perfect, the full Photoshop is very tempting.
You don't have to be a professional photographer to take advantage of CS6's cooler new features.
Blur Gallery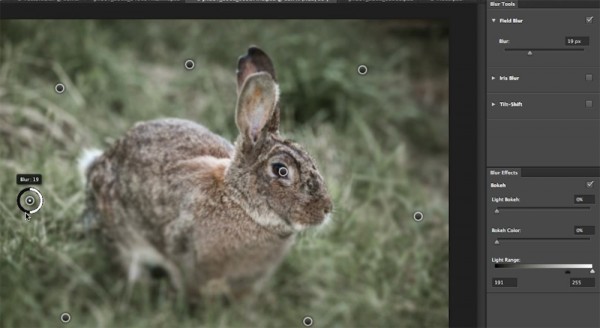 Adding specific blur patterns to images can drastically change the perception and focus of the final picture. Now Photoshop CS6's Blur Gallery offers several blur tools that allow for fine-grained control over the type of blur and which parts of the image get blurred and which stay sharp. Users can even create multiple blur points and control width, tilt, and more.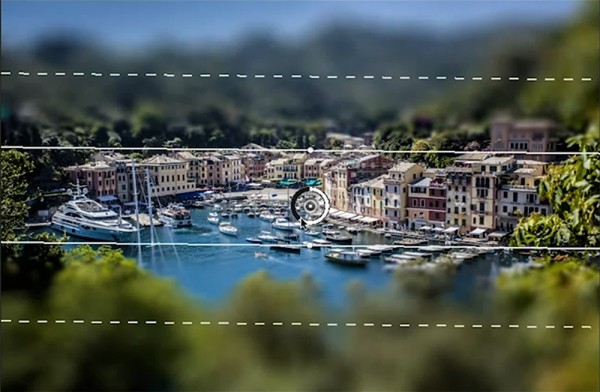 This is a sweet tool because it allows those of us with less than optimal camera skills to still look as if we're super good at focus and artistry. It can also turn an otherwise ho-hum picture into something worth looking at, as you'll see in the demo videos below.
Content Aware Fill, Patch and Move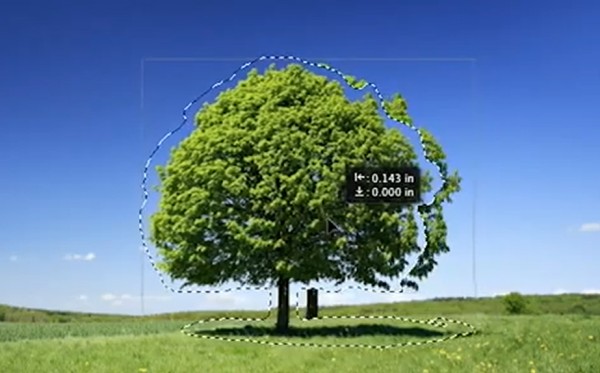 The Content Aware Fill tool is very useful when you have an area of an image that doesn't fit in with the picture you want or you've cut and moved some element and now have a gaping hole.
Photoshop CS5 is able to fill that in based on data from the surrounding pixels and is generally good at figuring out how to do that on its own. CS6 adds Content Aware Patch to the toolbox, which allows the user to choose the part of the image Photoshop should use to fill in what's missing.
Content Aware Move takes things even further by allowing you to easily grab a part of the image — like a person — and move them to a completely different part of the picture. Content Aware Fill cleans up the large hole left behind and also helps the fringes around the object fit in with the new background. You don't need to spent hours cutting around the person or object, either. Photoshop does that for you, even when the edges aren't clean.
Content Aware Overview
Content Aware Move
Camera RAW 7.0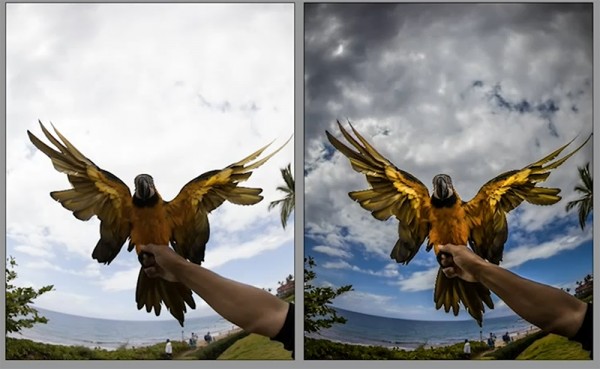 Even if you don't shoot pictures in RAW format, the new Camera RAW 7.0 is still a valuable tool as it works on JPEGs, too. Adobe redesigned the interface to make it easy to use and understand even if you're a novice but still offers all the numbers and data for pros who know exactly what they're doing.
The fine control you get over colors, shadows, highlights, exposure, saturation and more are just as good for correcting flaws (like over exposure) as making images more artistic and interesting. Check out the two videos below for demos from Adobe (first few minutes of each).
Adaptive Wide Angle
In the last Photoshop release Adobe added a ton of new cameras and lenses to their lens correction algorithms to help photographers nudge images into optimal shape. However, sometimes you want to keep some of the lens distortion and effect because it's what you were going for to begin with — think fish-eye and wide angle lenses.
The Adaptive Wide Angle tool in CS6 gives users fine control over the way Photoshop adjusts images using precise lines. Watch the video below to see it in action.
Video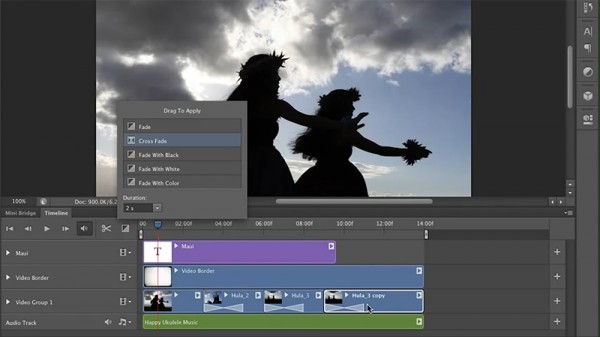 Even professional Photoshop users may not be aware that there is a video editing tool within the program that's been there since before CS5. In Photoshop CS6 Adobe pumped up the video editor's features quite a bit, possibly eliminating the need for a separate editor for many people.
If your focus is video, then you probably want to stick with Premiere or Final Cut Pro. However, if most of your video editing needs involve dropping clips in, trimming them a bit, putting a smooth transition between them, then fading out at the end, you can do all of that in Photoshop. And all with a familiar interface.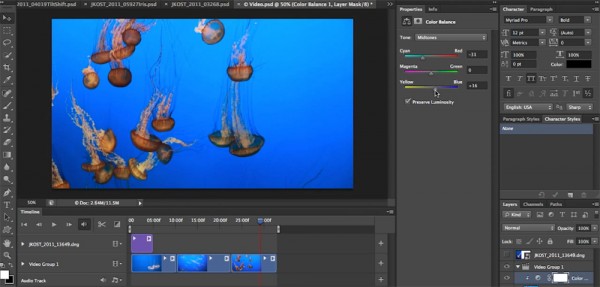 Video clips appear in the Layer panel, and just like a layer of an image you can apply filters and do some basic color or lighting correction. What's really cool is that the adjustments sit in their own layers, so you can apply them to just one clip, across multiple clips, and fade or crossfade them just as you can with the actual video.
As with advanced video editors the video and sound exist on different layers in the timeline. It's easy to add still images to video and now text with motion controls.
See the videos below for short demos.
These are just the five features I think anyone who works with images or video can use, but there are dozens more. Since the beta is free, why not download it and try out everything? If you run into bugs, have feature suggestions or improvements, visit the CS6 beta forum to tell the engineers.
Advertisement