At CES Samsung unveiled the second generation Series 9 models to much fanfare and drooling. The original ultra thin and light laptops in this line were made from a metal formerly only used in aircraft construction and very gorgeous to boot. The new Series 9 models — one 13-inch and one 15-inch — are just as stunning and should arrive this month, if Samsung is on schedule.
The 13-inch model has been on Amazon for a few weeks with no firm shipping date attached. And the folks at PCMag spotted the 15-inch one on J&R's website today.
You can drop $1,499 for a 15-inch Series 9 right this second, but I'd hold off, if I were you.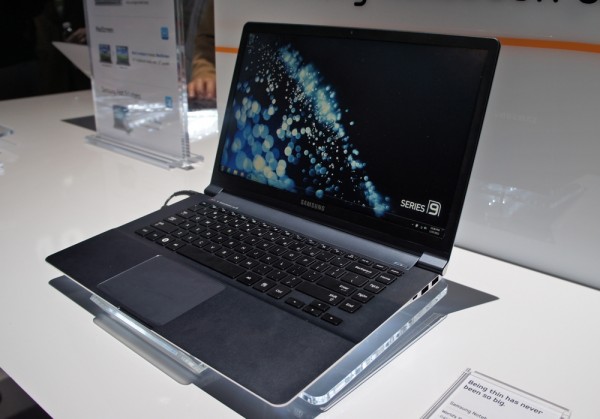 J&R may have the first listing, but they don't have a release date. You may be able to buy it from another store earlier when the time comes. Plus, it looks like J&R put this up in a hurry since there's some wrong information on the page.
Hold on to your credit card for a bit and wait to see which other stores also list the laptop.
I know it's hard because the Series 9 is super sweet. We gave it our Best Notebook of CES award just last month because we're impressed with the design, engineering, and the promise of good performance. The fact that the 15-inch model is a sliver thinner and only about half a pound heavier than last year's 13-inch model, which was plenty light and thin, makes this mobile worker's heart sing.
You can see the beauty for yourself in this hands-on video.
Samsung has yet to announce a firm release date, but as soon as they do we'll let you know.
Advertisement