Since I spend a lot of time at the computer, I'm always looking for ways to make my workflow more efficient. On my desk at home I have a Logitech G11 gaming keyboard with programmable keys so that shortcuts only require one click instead of two or three. But imagine how much more efficient I could be if I used my eyes to control my laptop.
This technology exists right now, but it's mostly used for research on how people look at websites and for disabled people with mobility issues. However, one of the leaders in this space, Tobii Technology, is bringing gaze control to the mainstream.
At CES this week they showed off prototype laptops with a sensor built in that can track eye movements and use gaze to select or highlight elements on the screen. Working in conjunction with device manufacturers like Lenovo, they've been able to make it work well enough to begin the process of bringing the technology to mainstream computers.
We won't see these magical machines until 2013 or 2014, but when they do come expect a revolution in the way people use computers. It won't be as dramatic as using your eyes to do everything on a laptop — that would get tedious fast. Instead, the idea is to increase efficiency and make using your computer more like using a tablet.
I'm excited about the possibilities this technology opens up for computer use, especially as we move into the Windows 8 era. That's why we gave Tobii the Best Prototype CES 2012 award.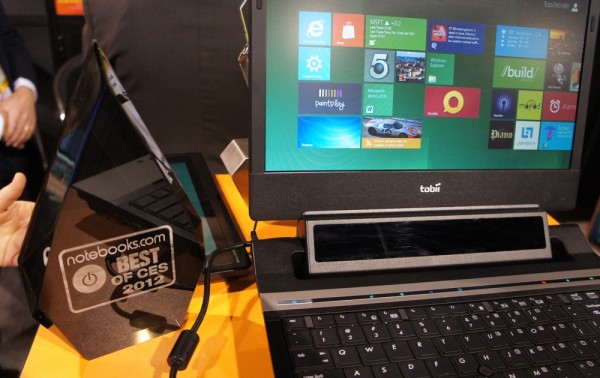 To learn more about the technology behind gaze interaction, go to Tobii's website.
Advertisement