Last night I got a chance to finally see the VAIO E Series notebooks that Sony announced last month. The company's holiday showcase only had a few laptops on display, but the VAIO E caught my eye right away thanks to the diamond pattern on the palm rest and lid. That and the pink.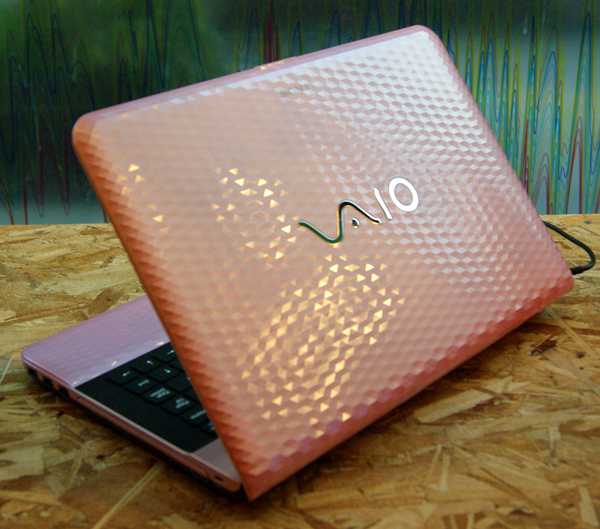 Though these notebooks will come in four colors — midnight blue, glacier white, and charcoal black — only blush pink was on display. It's definitely the color most likely to attract attention of the four, though I'd be interested in seeing how the facets created by the geometric cut look in a darker color like black or blue.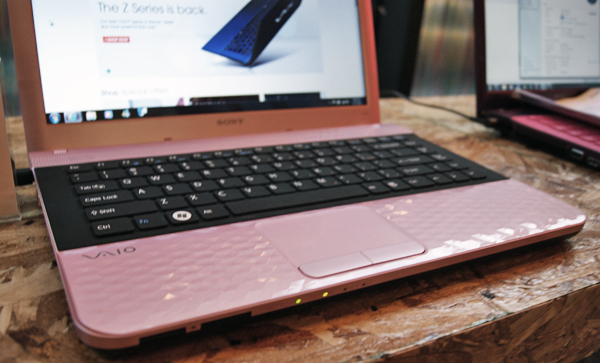 Beyond the look of it, I found the texture nice on the tactile front as well. While trying out the keyboard I didn't find the palm rest distracting or annoying. It actually feels pretty good under the hands. Long-term typing might prove me wrong on this front, so I'm looking forward to using it for a longer stretch in the full review.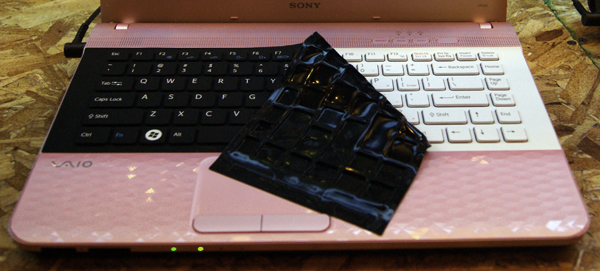 I'm not a big fan of the rubber keyboard covers Sony has available for their VAIO laptops even though they do allow for more customization of color. Once I stripped it away I found the typing experience about the same as other VAIO models — good but not great tactile feedback, decent return.
Overall, the system felt snappy to me, though the models on display didn't appear to be final production as far as OS and software.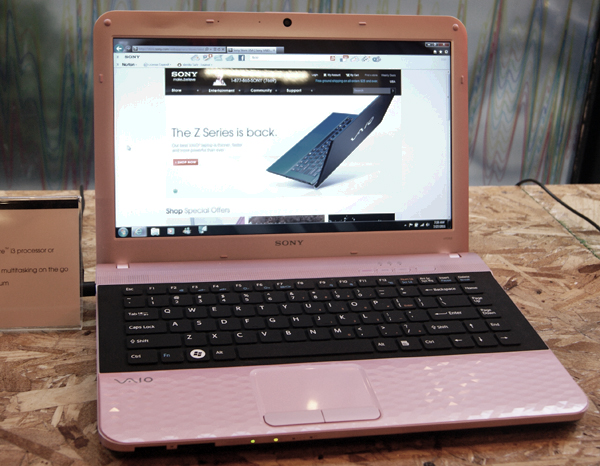 The weight on the 14-inch model is a nice balance, sliding it into thin and light territory, but not ultraportable. This series also comes in 15.5 and 17.3-inch versions. Sony offers customers the choice of second-gen Core i5 and i7 processors from Intel or, in the case of the 15-inch model, an AMD E-350 APU.
So far, the Sony VAIO E Series looks like it will make for a nice mainstream multimedia machine. The notebooks start out at $549 and are available now at the SonyStore. We'll have a full review of the Sony VAIO E Series for you soon.
Advertisement