WaterField Designs didn't waste any time jumping on the release and refresh of the new MacBook Air. They already have a new case for the computer called the MacBook Air Smart Case, which resembles their iPad Smart Case design. It is ready for you to get one to protect your shiny new 11 or 13 inch MacBook Air.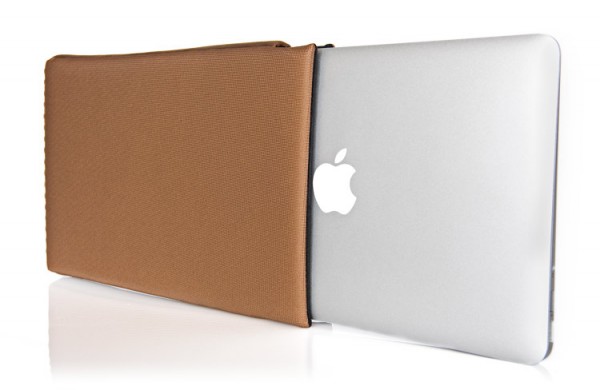 The new cases come in six colors – black, pearl, green, flame, pine and copper. Translation: black, white, green, reddish-orange, green and brown. You can order one for an 11 or 13 inch Air.
The simple sleeve case protects your air with a multi-layer padding made of a special water resistent nylon material that WaterField Designs designed themselves. A plastic insert offers added protection and the ultrasuede won't scratch the scratch prone aluminum Apple uses.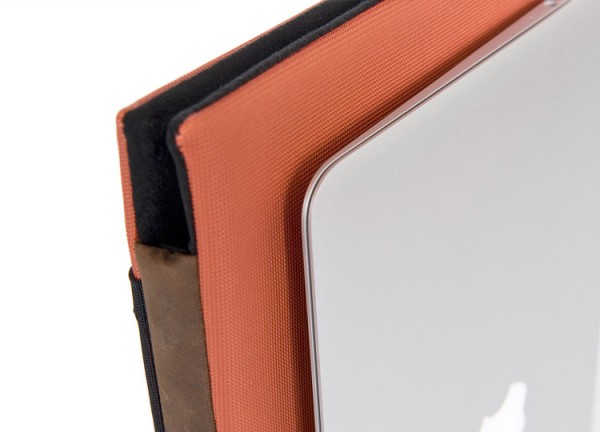 On the outside a pocket will hold accessories or on other carry-along items. The computer fits snugly into the case. On the bottom the thumb tab gives you some leverage to slide the computer out. Unless you pull it out, the computer won't slide out on its own. The sleeve is small enough that it easily fits into a larger computer bag. That way you can carry it by itself when you need only the computer and the case's protection, but throw it into a book bag or briefcase when you need all your other extras too.
We've tested a number of their cases, including the iPad version of this case, and love them. They are available today for $79 or $89 for the 11.6″ or 13.3″ MacBook Air respectively.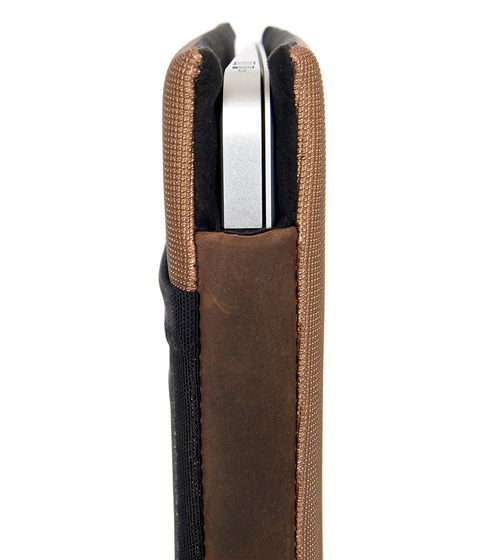 Advertisement