Verbatim introduced a new dime-sized Store N Stay USB Flash Drive designed to become a semi-permanent upgrade to computers limited in storage or that just need an extra drive.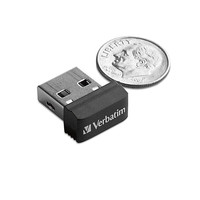 You can add a little more storage to your netbook or older notebook without a lot of expense, or the difficulty of cracking open the case to do a hard drive upgrade like the one we performed on a MacBook Pro recently. Although a fairly simple upgrade, most will not go through that trouble or expense to gain storage. For anyone not willing to upgrade, Verbatim's small drive can remain plugged into their notebook, just like the tiny USB nano receivers that come with some mice.
Verbatim offers the drive in three sizes – 4GB, 8GB and 16GB. If you have an Apple MacBook Air with only 64GB of storage you could use the built-in SSD for OS and program files, and then add the 16GB drive for $62 directly from Verbatim to use for your personal files. Amazon also has the drive for just $30. This might be a better option than the ridiculously pricy OWC solution we looked at recently. You don't get the same capacity boost or speed, but it is a lot cheaper. It's perfect for the average user who would never crack open their computer, and it won't void the warranty.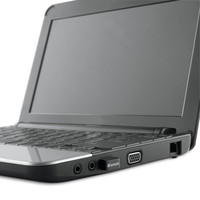 We wish they offered higher capacity drives. But you are not paying for capacity. You're paying for the convenience of a tiny drive with a low enough profile that you can literally leave it plugged in all the time. It works even when you put it into a tightly fit computer case, like the great Laptop SleeveCase from Waterfield Designs which is still our favorite way to carry the MacBook Air.
You breathe a little life into that older machine machine, like a netbook that is not worth adding an expensive SSD upgrade to (or even just a bigger optical hard drive). Plugging into one of the Android tablets that has a port for USB expansion, like the really nice ASUS Eee Pad Transformer that we are reviewing at our sister site, is another great use for this drive.
Advertisement