When it comes to computers and senior citizens, the two may not always mix. This is something that designer Ryan Klinger is hoping to change with his new notebooks designed for users over the age of 65.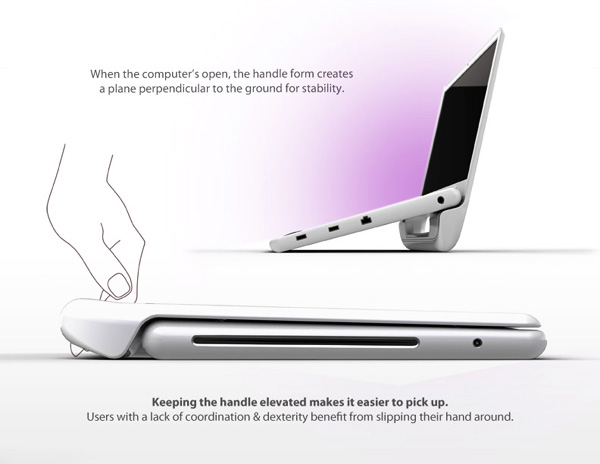 Klinger hasn't dumbed down the computer, instead he researched the needs of aging computer users to find out what features and design elements are important. The result is a notebook concept designed to make using the computer easier in a number of ways. Important design features of a notebook for users over 65
Elevated Handle – Allows for users to pick up the notebook easier and hang on even with dexterity problems.
Spring Loaded Open – Touch the lid to open the notebook so there is no need to fumble with a clasp or lip.
Larger Ergonomic Angle – With hunt and peck style typing, this design requires less neck movement
Large Type Inverted Keyboard – The keyboard has nice large keys, a friendly layout and inverted design to help users hit the correct keys.
Large, Raised Mousepad –  The Mousepad is raised and is larger than normal to make it easier for users to mouse.
Illuminated Port Icons – When the correct devices are connected the port icons light up, letting users know when accessories are hooked up correctly.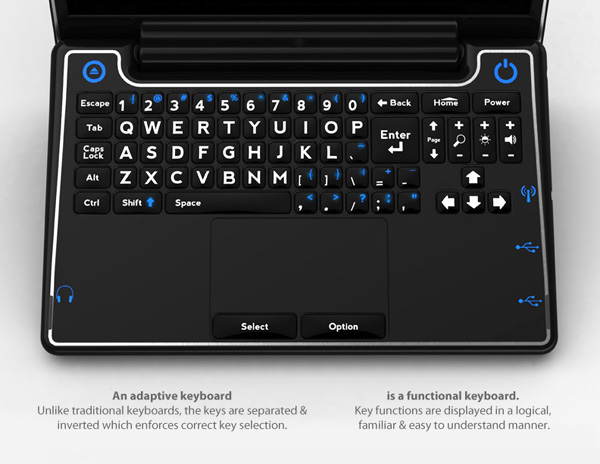 These special changes are quite important and while many are trumpeting the iPad as the perfect computer for seniors, those that want to do a bit more will likely enjoy the attention to detail and needs that this concept brings to the table. I know my grandfather would appreciate the mobility of this notebook over a traditional desktop, and the usability features would make it easier to switch.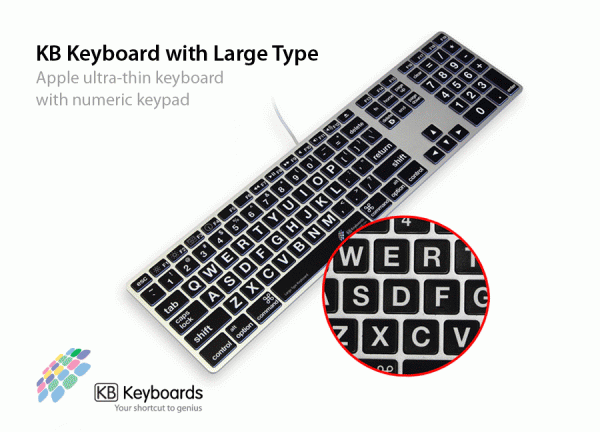 Unfortunately this is only a concept right now, so you can't buy this notebook for your grandparents, but you can get accessories to address the keyboard issue. KB Covers makes Apple keyboards with large type painted on as well as large type keyboard covers. You can also find large type keyboards for Windows. Sray tuned for more on how to make a notebook senior friendly.
Advertisement