Seagate announced a new wireless hard drive called the GoFlex Satellite Wireless Hard Drive. At 500GB this drive will let you back things up without ever attaching your drive to your computer. It will also stream the content on the drive to up to three Apple iPads at the same time. It supports iOS and Android via apps or the browser.
Imagine driving down the road with the kiddos in the back seat and dad in the passenger side. The kids have the family's iPad while Dad is working on some stuff for his job on the way to the beach so he can focus on the kids when they arrive. He can backup those reports while they watch that Disney flick on the iPad keeping them entertained, Dad busy and mom able to drive quietly or listening to some music from the drive via her iPhone.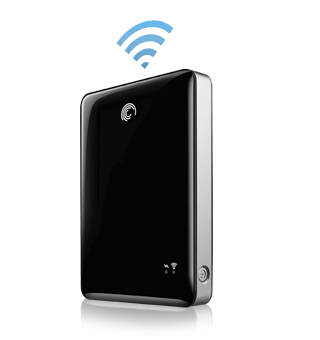 The real question is how long will the battery last? Seagate is promising five hours of usage and 25 hours of standby time. That's not too bad considering this is a traditional hard drive. We can image a much more expensive SSD that will last a lot longer, but at 500GB that SSD would likely be over $1,000 right now.
The drive supports 802.11 b/g/n standards. So it will support Mac or Windows, Apple iOS devices, Windows Phone 7 and Android. The apps for the last two are not yet ready, but the iPad app and separate iPhone/iPod touch apps are. Also the device can be accessed via web browser. It is also USB 3.0 compatible, so when you do hook it up to the computer transfer speeds will be pretty fast, so long as the computer has USB 3.0 ports too. Using the GoFlex interchangeable system you can also have an eSATA and Firewire 800 interface with optional adapters.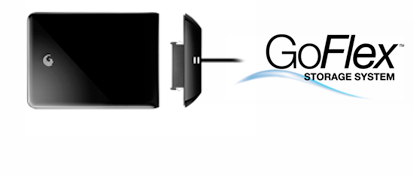 To set things up, tether it with your computer via the included USB port and load up the contents. You can charge it with the computer or the included wall adapter that can be used with the same USB cable.
Seagate GoFlex Satellite Wireless Hard Drive Demo Video:
The drive will be available soon from places like Amazon and BestBuy for $199.99 retail.
Advertisement