The [amazon_link id="B004Q7LHVE" target="_blank" container="" container_class="" ]ASUS Eee PC 1215B[/amazon_link] is a new AMD Fusion powered ultraportable that delivers an impressive performance in a small package, and delivers great battery life at the same time. The Eee PC 1215B is available from Amazon.com for around $430, which is in line with many other AMD Fusion mini notebooks. Unlike the other notebooks, the Eee PC 1215B has a 12.1″ display that gives you a bit more room to work.
ASUS Eee PC 1215B Specs
The Eee PC 1215B has a 1.6Ghz AMD Fusion processor, AMD Radeon HD 6130 GPU, 2GB RAM and a 250GB hard drive. The 12.1″ display has a 1366 x 768 resolution and there is an HDMI port to connect to your big screen. The display has a .3MP webcam. The notebook has USB 3.0, Bluetooth 3.0 and Wireless b/g/n.
ASUS Eee PC 1215B Hands On Video
https://blip.tv/file/5113607
Asus Eee PC Impressions
We had a short time to play with the Eee PC 1215B, which a friend purchased for a trip to South America this month. We had originally recommended the HP dm1z, which is part of our AMD Fusion Ultraportable Roundup, but the ship date was too far out for comfort. Looking at the Eee CP 1215B in person, we're glad he made the choice as it is a great notebook that has a collection of features note found on other mini notebooks.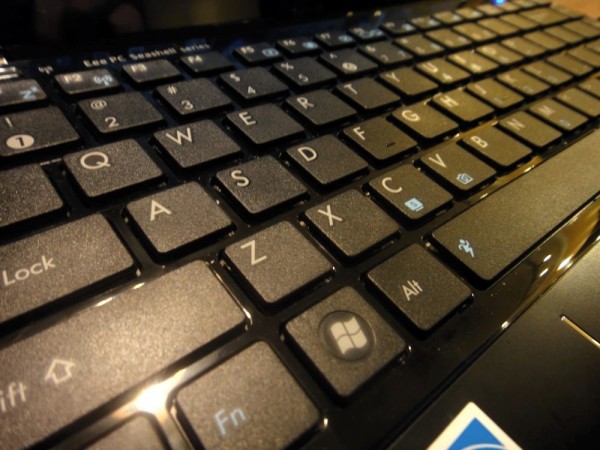 The keyboard is either full size or very close to it, and offers nice travel and spacing. The only issue was a small right shift key, but that's hardly a deal breaker. The mousepad is fairly large and offers a pretty good multitouch experience and has a single bar for the mouse buttons.
From performance, we were able to pull up Hulu quickly and stream without an issue and based on past performance with similar systems we would expect HD content to play well. In terms of using the computer for the web, Skype and office tasks as our friend plans to, this notebook will handle all of it well.
The webcam was important for our friend who uses it to keep in touch with family and friends. The images are good for a .3MP webcam. It's no HD webcam, but it does well even in a not too bright coffeeshop setting.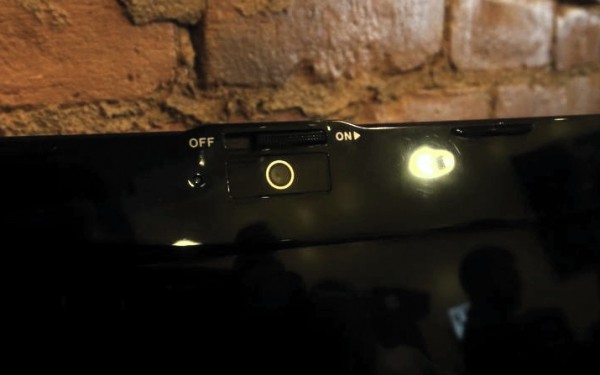 The Eee PC 1215B battery is rated for 8.5 hours and based on the life left during our time of playing with the notebook, that's probably on the high side, but not by much. We didn't have time for a full battery test since he is on the way out of the country, but with the screen brightness on high the system was reporting around 5.5 hours of life on a charge.
ASUS Eee PC 1215B Gallery
ASUS Eee PC 1215B Specs:
AMD E350 CPU 1.6GHz
2GB DDR3 RAM (1x2GB), 2 Slots, 4GB Max
12.1″ WXGA (1366×768) LED screen
ATI HD 6310 graphics
HDMI VGA out
320GB SATA Hard Drive (5400RPM)
No Optical Drive
Wi-Fi 802.11b/g/n; Bluetooth 3.0; 10/100 LAN
0.3MP Webcam
2-in-1 Card Reader (SD/MMC)
3 x USB 2.0 Ports; 1 x USB 3.0 Port
Windows 7 Home Premium Operating System
Up To 8.5 Hours Battery Life
Advertisement