The Sony VAIO YB notebook, announced at CES 2011, is now up for sale complete with the new AMD Fusion processors which are designed to deliver an HD computing experience and great battery life without breaking the bank. In this case, the VAIO YB is available for $599 from SonyStyle and a less spec'd model is available for [amazon_link id="B004LLI09C" target="_blank" ]$549 from Amazon[/amazon_link].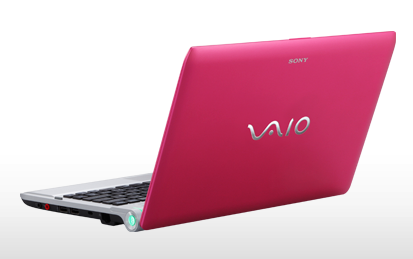 The Vaio YB VPCYB15KX/P has a 1.6GHz AMD Fusion dual core E-350 processor, 4GB DDR3 RAM, 500GB hard drive and Gigabit Lan, WiFi B/G/N as well as Bluetooth 2.1 and HDMI out. The 11.6″ display has a 1366 x 768 resolution and the mini laptop is rated for 6 hours of battery life with the standard battery. You can purchase an extended battery for $249, which will extend your battery life to 13 hours, based on the claims from Sony.
The VAIO YB can be purchased in silver or pink and comes with a backlit keyboard that will make typing in dimly lit environments a breeze.
With a small screen and a weight of 3.23 pounds this device is pretty portable and should be able to provide users with an adequate mobile computing experience. We are looking forward to getting out hands on the device soon and will share our impressions of the Sony VAIO YB.
The [amazon_link id="B004LLI09C" target="_blank" ]VAIO YB on sale at Amazon[/amazon_link] has only 2GB of RAM, but maintains the rest of the specs. The VAIO YB isn't yet shipping if ordered from Amazon, but we expect that to change soon.
Advertisement