If you want to make Windows a bit more personal, you can customize and change wallpaper in Windows 7 themes in order to change how Windows 7 looks and give it a personal touch.
Themes are one of the great aesthetic features of Windows 7. Microsoft provides a website just for downloading new themes and wallpapers. I must admit, I am an avid collector, especially of the Best of Bing Theme Packs.
No matter how nice the themes look, some themes have a wallpaper or two you don't find so attractive, here is how you can remove the wallpapers you don't like from Windows 7 Slideshow themes.
Step 1. Right click the desktop, click Personalize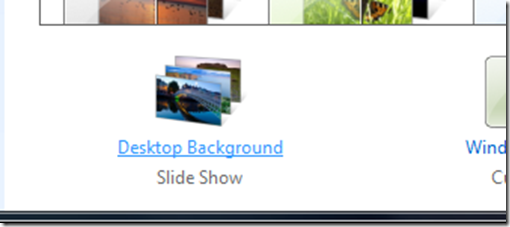 Step 2. Make sure your wallpaper theme has been selected then click the Desktop Background link a the bottom of the Personalization window.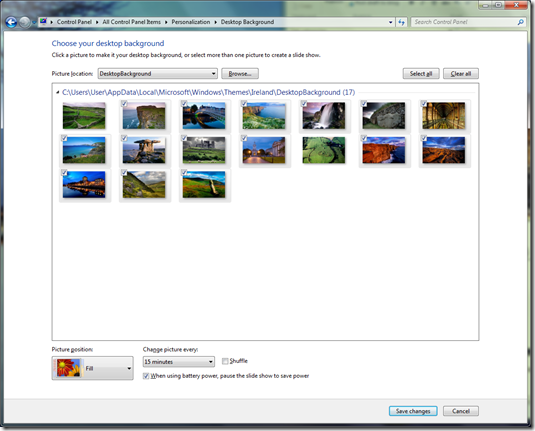 This will display a gallery of all the wallpapers in that particular theme.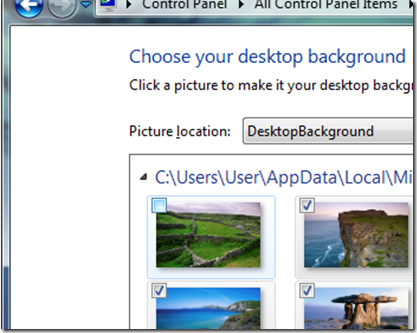 Step 3. Hover over the wallpaper you don't want to appear in the Slideshow theme and uncheck the tick in the box that appears on the wallpaper. Repeat this step for other wallpapers.

From now on, you will see just the wallpapers you want in your favorite Wallpaper slideshow.
Advertisement