If you go shopping for a notebook these days, and land on one from Lenovo, you may see a Lenovo Enhanced Experience 2.0 sticker on the notebook. If you want to know what Lenovo Enhanced Experience 2.0 means, and what it can do for you, you're at the right place. Lenovo has just release d a new video that explains, and illustrates, what you'll gain from a Lenovo Enhanced Experience 2.0 notebook.
In short, the Lenovo Enhanced Experience will deliver a faster computer experience in the areas many of us notice slow downs, startup, shutdown and resuming from sleep. The RapidBoot technology can deliver the following speed improvements over other Windows 7 notebooks.
20 seconds faster startup
28% faster shutdown
36% faster resume from sleep
Select models can be configured with a SSD or SSD hard drive combo to deliver a EE 2.0 RapidDrive experience which boots your notebook in under 10 seconds.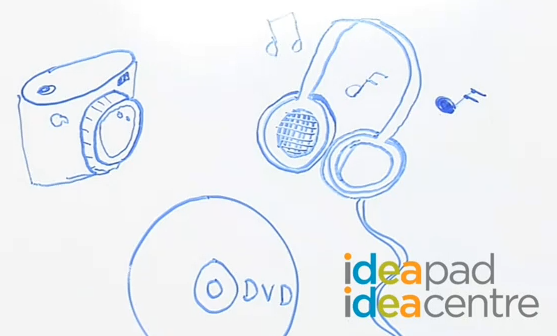 Speed isn't the only improvement, Lenovo has partnered with Microsoft to make many adjustments and optimizations to the multimedia side of the Enhanced Experience 2.0 notebooks as well. The Consumer ideaPad and idea Centre notebooks and desktops are optimized to deliver better digital audio and HD graphics for a better user experience.
On the business side, the ThinkPad, ThinkPad Edge and ThinkCentre notebooks and desktops come with enhanced security features and improvements to web conferencing so that you can get your work done securely and connect with colleagues.
The Lenovo Enhanced Experience 2.0 is available as part of the new Lenovo ThinkPad line of notebooks including the ThinkPad T420, ThinkPad T420s and the new ThinkPad X220 as well as coming soon on consumer notebooks like the IdeaPad Y570 and others.
While the speed improvements may seem rather small, they do add up over time and with more users using their notebooks as multimedia hubs, any enhancements to quality of digital audio and HD video are welcome.
Advertisement